Barcelona's Victor Valdes would consider move to Premier League
Barcelona goalkeeper Victor Valdes still does not know if he will sign a new contract and could consider a move abroad.
Last Updated: 03/01/13 5:29pm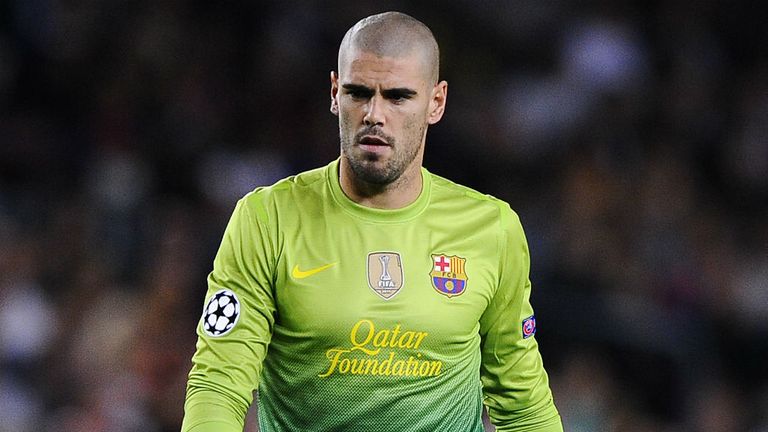 The soon-to-be 31-year-old's current deal expires at the end of next season but there have been no talks over a possible extension.
Valdes, a product of Barcelona's famous La Masia Academy, made his debut for Barcelona in 1995 before going on to establish himself as a first-team regular for more than the past decade.
It was expected he would also finish his career at Camp Nou but he has hinted he could be interested in a move to other leagues, such as the Premier League or Serie A.
"Since signing the last one, I haven't discussed it any further," Valdes told Spanish media at a press conference when asked about his contract.
"My hopes of ending my career here, time will tell. I've been in goal here for 11 years, which is complicated in many ways.
"I'm not ruling out experiencing other cultures, other styles of football, other countries, whatever comes my way."