Barcelona goalkeeper Victor Valdes waiting for talks over a new contract
Victor Valdes' agent says the keeper is waiting for Barcelona to open talks regarding a new contract at the Nou Camp.
By Lucas Brown
Last Updated: 11/01/13 9:22pm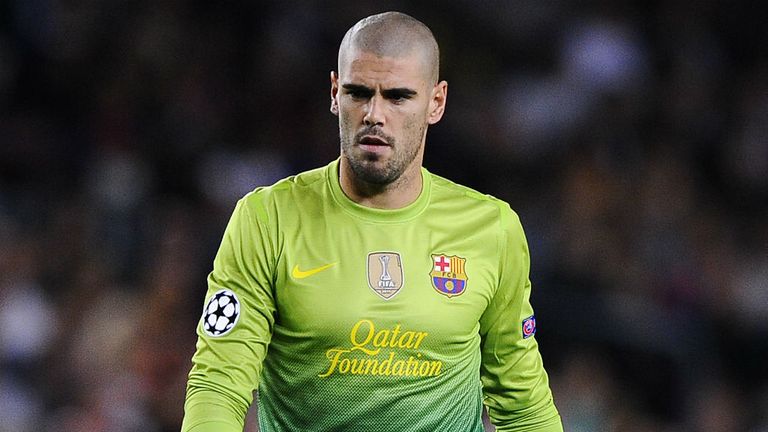 The 30-year-old currently has 18 months left on his contract and recently suggested he may consider a move abroad before he eventually retires.
There were also reports that Valdes had already started discussions about an extension with Barcelona, but he confirmed there has been no change in his situation.
"I want to make it clear that I have not declared anything about my future," said Valdes. "When it is time I will."
And Valdes' agent Gines Carvajal has told Barca technical director Andoni Zubizarreta that he is ready to open negotiations whenever the club are ready.
"We have not sat down to speak to Barca about the future of Victor Valdes," said Carvajal.
"We have talked a couple of times to Zubizarreta and we have let him know that we would like to talk to them about Victor's renovation, but there has been nothing more.
"Zubizarreta has indicated that he would be happy to talk about Victor's future and that he will call us and then both sides will put their view across.
"When Barca want to we are ready to begin."