Victor Valdes thanks Barca fans for reception despite stating intention to leave
Victor Valdes has thanked Barca fans for the reception they gave him despite saying he will not renew his contract.
Last Updated: 28/01/13 11:13am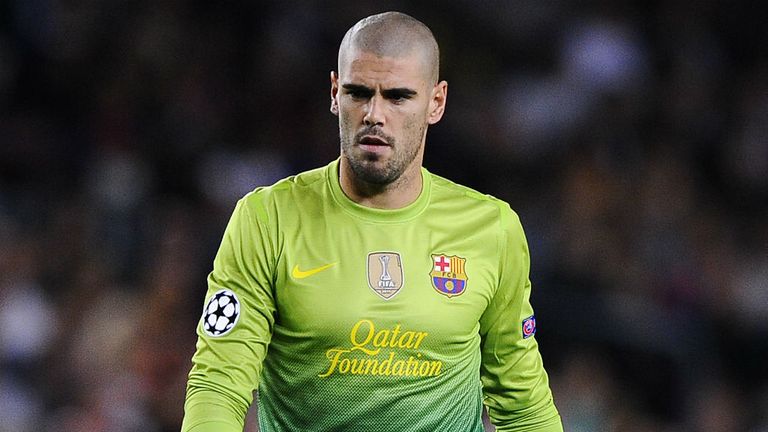 It was not known how the Barca fans would react to Valdes' decision not to renew his contract with the club when his current deal expires at the end of next season.
However, the 31-year-old keeper, who has been at Barca for over two decades, received an ovation from the club's supporters during yesterday's 5-1 win over Osasuna.
Valdes said on his Facebook page: "Special game and we got the three points that we needed to continue fighting for the league. I'm very grateful for the support from the stands...a big hug to all!"
Barca star Lionel Messi, which scored four goals in the victory over Osasuna, welcomed the reaction towards Valdes.
He said on his club's website: "He deserves the applause and more, for me he's the best keeper in the history of the club."
Assistant coach Jordi Roura echoed those thoughts, saying: "I had no doubts that the fans, with their maturity, would know how to receive Victor."
"He got the acknowledgement he deserved and we hope he'll continue to get that kind of treatment while he's our keeper."