Joan Laporta not acting as agent for Manchester City to help them sign Neymar
Former Barcelona president Joan Laporta has denied that he is acting as an agent for Man City to help them sign Neymar.
By Lucas Brown
Last Updated: 13/02/13 10:48am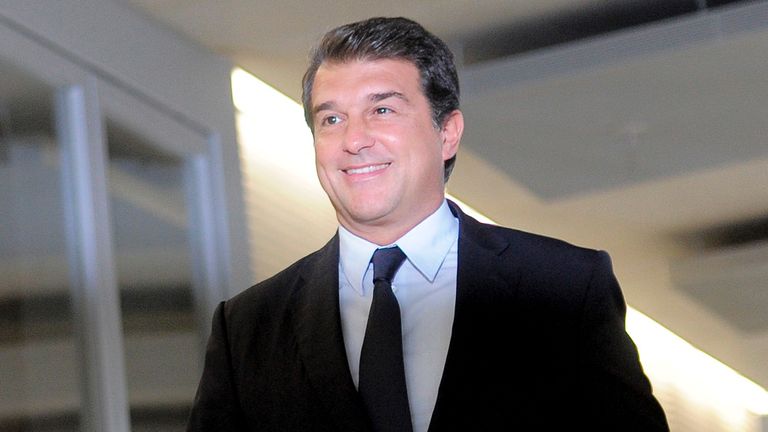 Santos star Neymar is wanted by many of Europe's top clubs and the Spanish media believe that the Premier League champions could be looking to move ahead of the pack with early talks.
Laporta reigned as president at Camp Nou between 2003 and 2010 and worked with current City sporting director Begiristain as Frank Rijkaard revitalised the club as coach.
Neymar is now wanted by Barcelona and Laporta insists that he would like to see the Brazilian at the Catalan club, but the talks in London have led to speculation he would earn a cut from the player joining the Premier League champions.
"I did meet with [Begiristain and Neymar's father] because I know them both well," Laporta told Catalunya Radio.
"I was in London and I know football people. Txiki was also in London and there were about 15 people in total at the dinner and Neymar's father was also there.
"My dream is to see Neymar playing for FC Barcelona like Ronaldinho, Romario, Rivaldo and Ronaldo did in the past.
"Neymar's father is nervous because every big club in Europe want his son and that is stressful.
"But when I saw him he comes across as a quiet man who is trying to stay calm and do the best for his son.
"Still, I was quite shocked to read that people thought I was there as agent for another club. I am not an agent I am a lawyer.
"I earn my wages doing something else, not as an agent and, as I say, it would be great to see Neymar at Barcelona."