Barcelona need improved performance in second leg according to Gerard Pique
Gerard Pique says that Barcelona need to show an improvement if they want to beat AC Milan next month.
Last Updated: 21/02/13 7:48am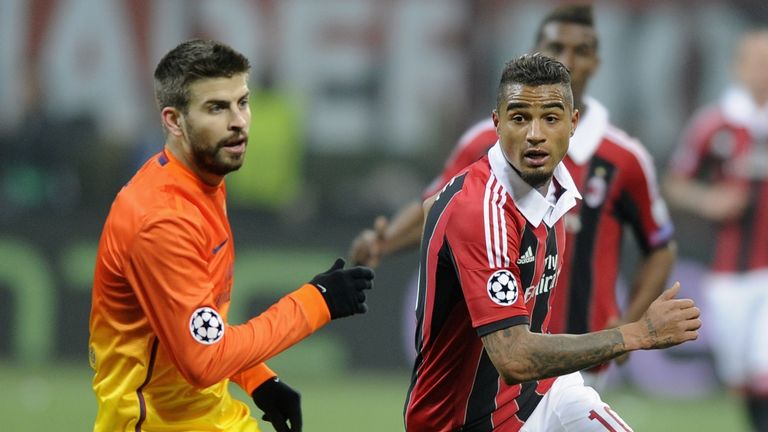 Barca were far from their best as they went down 2-0 in the San Siro following second-half goals from Ghana stars Kevin Prince Boateng and Sulley Muntari.
"We will obviously try to win the return game," said Pique.
"We must improve and learn from tonight. We will look to respond on one of those magical nights at the Camp Nou.
"It's a really bad result. We played badly and can't make any excuses.
"When they scored the first we lost control. This is a difficult place to play and Milan are a club with a big history."
Andres Iniesta admitted that Barca were not at their best, saying: "We were lacking a freshness in terms of ideas. They were well positioned on the field.
"There is a return game to play and we have to believe we can come back from this. It will be a different story at our stadium. From the very first minute at the Camp Nou we'll be going for it.
"When you are not on your game this is what happens, it is a poor result. This is AC Milan, it is the UEFA Champions League so you know anything is possible. We're looking at a very negative outcome from tonight's game."