Champions League: Barcelona's Cesc Fabregas not giving up against Milan
Cesc Fabregas remains confident Barcelona can qualify from the last 16 of the Champions League despite defeat by Milan.
Last Updated: 21/02/13 7:31am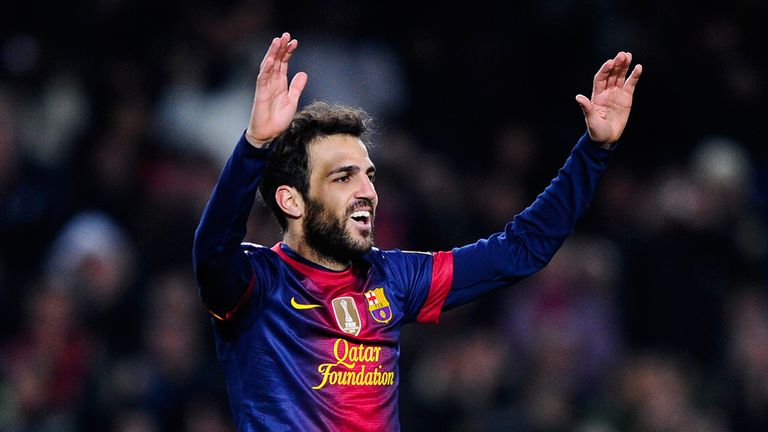 The Spanish giants dominated possession but were hit on the counter-attack by second-half goals from Kevin Prince Boateng and Sulley Muntari in Italy.
Barcelona now face an uphill challenge to overcome a two-goal deficit in the second leg at Camp Nou on 12th March but Fabregas is not giving up.
"It is not a shock, we know it can happen," Fabregas told Sky Sports when asked if he was surprised by the defeat.
"But when you look at what this team has done for the past five years then the only thing in your mind is positive. We know we can do it.
"So, we do not need to be down from this."
Fabregas thought Barcelona were struggling for fitness at the San Siro amid a busy schedule while they must now look ahead to a Primera Liga game with Sevilla on Saturday.
After that, the Catalan club face arch-rivals Real Madrid in a Copa del Rey and league double-header.
"We were not at our best at all," said Fabregas of the Milan defeat. "I think we paid a bit physically. We had a few players who were playing at their limit.
"We knew that but, still, we should have done better. I think it will be a very exciting second leg."