Tito Vilanova's absence has affected Barcelona, according to Cristian Tello
Cristian Tello has admitted Tito Vilanova's absence has affected Barcelona's players and welcomed his impending return.
By Lucas Brown
Last Updated: 28/03/13 7:58am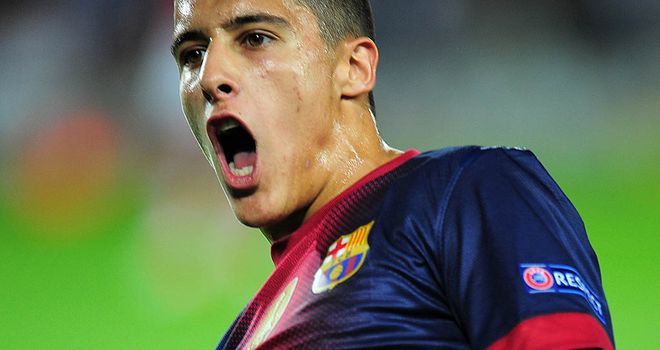 The Blaugrana starlet is pleased that the club's trainer is set to start work again at Camp Nou after recovering from a second bout of throat cancer in New York since December.
"I am very happy that he has returned. We all need him. He will be making his return to the job gradually," Tello told reporters.
"The important thing is that he makes a full recovery so that he can be back with us as soon as he can.
"We have noticed Tito's absence because the coach is an important figure for any team. He has not been able to help us but Jordi and the rest of the players have always been there to help out."
Tello is delighted to see Vilanova back in action, but also had time to praise the man who stood in for him, Jordi Roura.
"I think Jordi has done a fantastic job, his instructions have been the same. Jordi has done a good job while Tito has been away," he continued.
"Now we are focussed on the league and we know we have a few decisive games coming up. Every game is like a final for us.
"We have to make the most of the good run of form we are in and the Celta game this weekend will be an important one for us."