Paris St Germain boss Carlo Ancelotti surprised by Barcelona's referee complaint
Carlo Ancelotti has admitted he did not expect Barcelona to raise a problem about the refereeing in the draw with PSG.
Last Updated: 05/04/13 3:50pm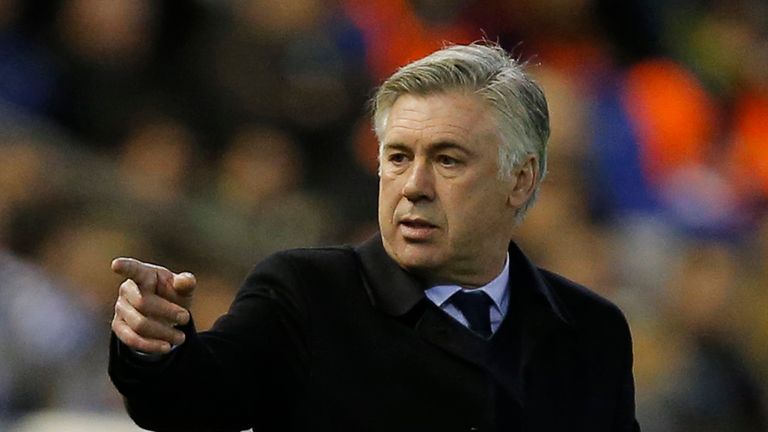 Ancelotti criticised the performance of Germany's Wolfgang Stark after the UEFA Champions League clash at Parc des Princes, but it was Barca who later lodged a formal complaint with European football's governing body.
The Spanish club were unhappy that Stark refused to allow Javier Mascherano and Jordi Alba to come back on the pitch after receiving treatment, just as PSG were preparing to take a corner.
"When two players from the same team are on the ground, the referee has to stop the match, which he did not do, and he cannot force them to leave the field of play," said Barca spokesman Toni Freixa.
Freixa said it was a 'sufficiently serious issue to discuss with UEFA' and the club simply wanted to express their 'surprise at the fact that the referee has not applied the laws of the game'.
Ancelotti was taken aback by Barcelona's statement, saying: "I was very surprised. I don't think that the referee created a problem for Barcelona. Perhaps he created one for PSG."
The PSG boss, who had felt that the second-half penalty converted by Barcelona's Xavi should not have been awarded, is anticipating an exciting game in the return leg at Camp Nou next week.
He added: "Anything is possible. Neither Barca nor PSG is going to change their approach in the return fixture."