Bayern Munich's Arjen Robben wants an all-German Champions League final
Arjen Robben is hoping for an all-German final after Bayern Munich secured a place in the Champions League semi-finals
By Rebecca Stephenson (@1rebs)
Last Updated: 11/04/13 7:26am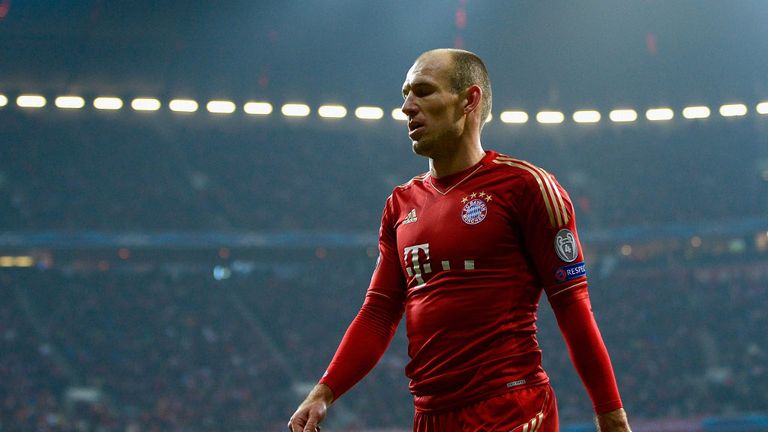 The former Chelsea midfielder believes the right teams have made it into the last four and is excited by the prospect of the next round.
Bayern beat Juventus 2-0 in Turin to secure a comfortable 4-0 aggregate win.
The Dutchman said: "I think a 2-0 win in Turin is an amazing result because they are unbeaten here for so long.
"They are a great team, they are so strong at the back and I think it is a great performance by us."
The draw for the semi-finals takes place on Friday and Robben is hoping for Spanish opposition.
He continued: "I think we want to be kept apart from Borussia Dortmund. It's nice when we play each other but it would be a nice final."
"The semi-finals are going to be big - two big semi finals, probably between the four best teams at the moment so it's going to be very nice."
Bayern secured the Bundesliga title at the weekend and Robben believes this could help them to even more success towards the end of the season
"We knew it was going to happen because we had a big lead but it is good that it's done because we can completely focus on the Champions League now," he added.
"Next week we also play in semi-final of the German cup so we have a lot of big games to come."