Barcelona defender Gerard Pique had no excuses for Bayern defeat
Barcelona defender Gerard Pique conceded they had no excuses for their 4-0 humbling at the hands of Bayern Munich.
Last Updated: 24/04/13 1:21pm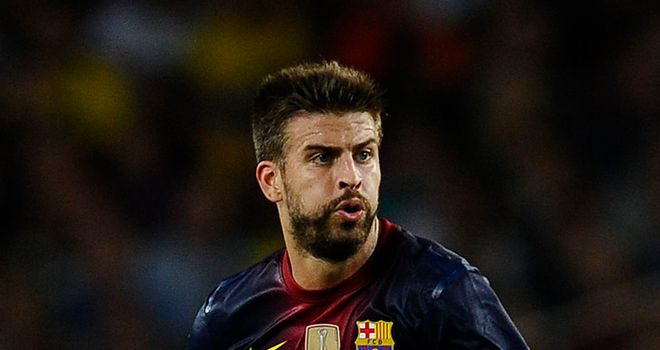 Bayern left Barcelona with a major uphill task in the second leg after a stunning performance at the Allianz Arena.
Two of Bayern's goals could have been ruled out as there was a suspicion of offside over the second goal by Mario Gomez, while Arjen Robben's effort was allowed to stand despite a clear body-check by Thomas Muller on Barcelona defender Jordi Alba.
However, Pique insists they cannot blame the officials for suffering their joint heaviest ever defeat in European competition and admits they were second best to Bayern all over the pitch.
"They gave us a thrashing," admitted Pique. "We will try to turn it around in the return leg and put in a good performance for the fans.
"They were better and faster than us. There is no point talking about the referee, there is no excuse."