La Liga: Dani Alves dedicates title to Tito Vilanova and Eric Abidal
Dani Alves dedicated Barcelona's 22nd Primera Division title to coach Tito Vilanova and defender Eric Abidal.
Last Updated: 12/05/13 8:32am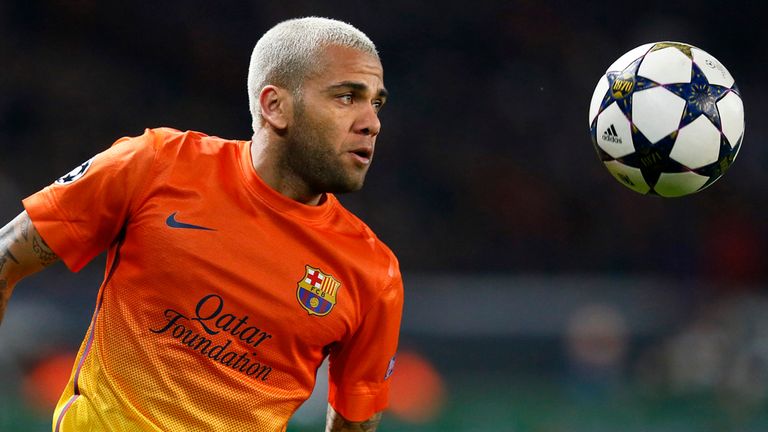 Barca became champions for the fourth time in five years without kicking a ball as defending champions Real Madrid's 1-1 draw at Espanyol, Barca's city rivals, meant they could not catch Vilanova's men.
It has been a difficult first season in charge for Vilanova, who had to undergo surgery in December after being diagnosed with cancer of the parotid gland for the second time, while Abidal returned to action in April after having a liver transplant because of because of a tumour.
Alves posted a picture of the pair on Twitter and wrote: "Congratulations to all colleagues for the championship, especially those in the photo! This is for you Tito and Abi."
Midfielder Cesc Fabregas was happy to claim his first Liga title with Barca following his move from Arsenal in 2011.
He tweeted: "Today is a great day, the result of a brilliant season! I am really happy I can celebrate my first Liga title! £ForcaBarca £LigaBBVA"
Birthday boy Andres Iniesta joined in the celebrations on Facebook.
The midfielder posted a picture of himself with a cake to celebrate his 29th birthday, which fell on the same day.
He wrote: "The best gift, turned 29 and won the league... The reward for the work of the whole year!!"