Transfer News: Barcelona full-back Dani Alves open to French move
Dani Alves is the latest big-name player to be linked with a move to France and react positively to the speculation.
By Patrick Haond
Last Updated: 20/05/13 3:29pm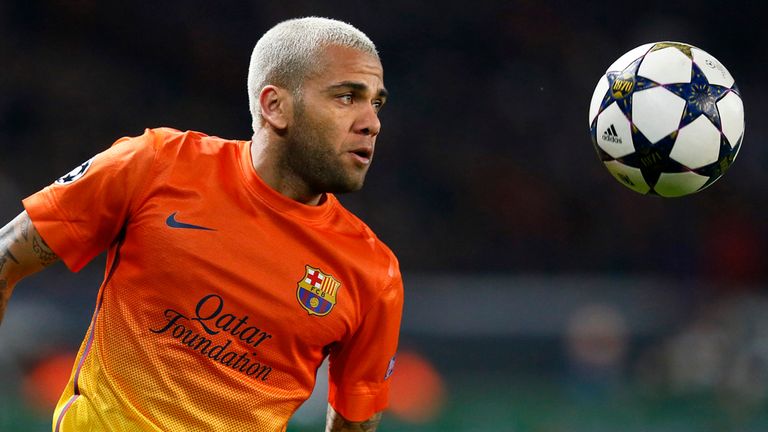 The Barcelona full-back still has two years left on his current deal at the Camp Nou, but Paris Saint Germain and newly-promoted Monaco are both said to be interested in landing the 30-year-old.
Speaking on TV show Canal Football Club, Alves admitted: "Paris is a young and very ambitious club, with great desire to make a name for itself in the football world.
"I would never close the door to PSG or any other club. They sign big players to achieve something great. They just miss some steadiness in the group but they are on the right path.
"Monaco? I know there is also a project that looks like PSG. There are a lot of rumours about big names. The door of my house is always opened."