Transfer news: Neymar sale expected by group who own Brazil star
The group who owns nearly half of Neymar have admitted that they think the Brazil international will soon be sold.
By Paulo Freitas
Last Updated: 24/05/13 12:11pm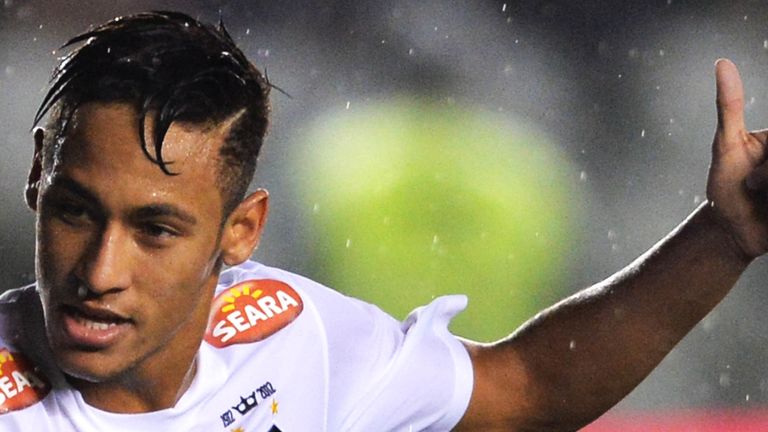 Recent weeks have seen rumours over Neymar intensify, despite his ongoing claims that he will stay with Santos until after the 2014 World Cup finals in Brazil.
However, Santos claimed last week to be in talks with Barcelona and Real Madrid, and the people around the deal seem convinced one of the longest transfer sagas of all time could be coming to an end.
Roberto Moreno, who is the executive director of DIS - the group of investors that own 40 per cent of Neymar's rights - says he thinks a deal will soon be concluded amid claims that Barca and Real are both ready to pay €30million.
"We want to recoup what we invested," said Moreno to Radio Transamerica.
"30 million euros is a good value for us. My gut says this deal will be finalised within the next 10 days.
"The player already indicated that he wants to leave."
However, Neymar's father Neymar da Silva Santos has again stated they have not been told about any such move.
"I don't know any values, I don't participate in the meetings, but we wanted an answer from Santos, and they gave it yesterday [Wednesday] saying they won't sell the player. Life goes on," he told Lancenet.