Transfer News: Alexis Sanchez plans to stay at Barcelona
Alexis Sanchez has ended speculation about a move to Manchester City or Juventus by stating he will stay with Barcelona.
By Lucas Brown
Last Updated: 24/05/13 9:58pm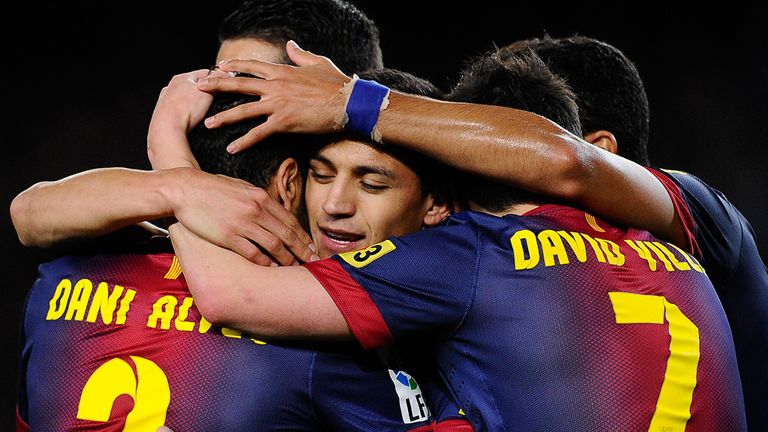 The Chile international has been in and out of coach Tito Vilanova's side this season at Camp Nou and was rumoured to be ready to leave.
With several of Europe's major clubs reportedly set to make offers, Barcelona told Sanchez that they still value him and have now convinced him not to go.
"The club has told me that they want me to stay and now I am more calm," Sanchez told reporters.
"Everyone has said they want me to stay on and I am happy to be here for another season.
"Other clubs have shown interest in me, but I am happy to remain here and to earn a place in the team, which is most important.
"My intention has always been to stay and to do the best that I can.
"I have learned a lot of new things here. Next season I intend to be at my best. I have also learned a lot on the football front."
Sanchez joined Barcelona in 2011 from Udinese for €26million (£22.2m) but has failed to become a firm favourite with the Spanish champions.