Barcelona star Andres Iniesta accuses Jose Mourinho of damaging football
Barcelona midfielder Andres Iniesta has accused former Real Madrid boss Jose Mourinho of damaging football.
Last Updated: 10/06/13 11:43am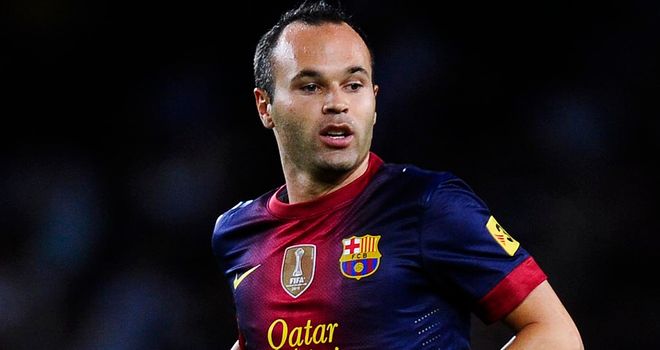 Mourinho has walked away from the Spanish game to return to Chelsea after a three-year stay in Madrid that saw him clash with players, coaches and the media.
His controversial antics include an incident in 2011 when Mourinho gouged the eye of Barca coach Tito Vilanova, and Iniesta is far from sad to see the Portuguese leaving the country.
"You just have to look at the facts," Iniesta told El Pais.
"Yes, he damaged Spanish football in general more harm than good.
"But I don't like talking about that person at all. So, if you don't mind, we'll leave it at that."
Mourinho won one Primera Liga title and a Copa del Rey in his three seasons in charge at the Santiago Bernabeu Stadium.