Barcelona ace Lionel Messi's father is relaxed following their court summons
Lionel Messi's father has reaffirmed that he and his son have done nothing wrong following their court summons.
Last Updated: 21/06/13 3:02pm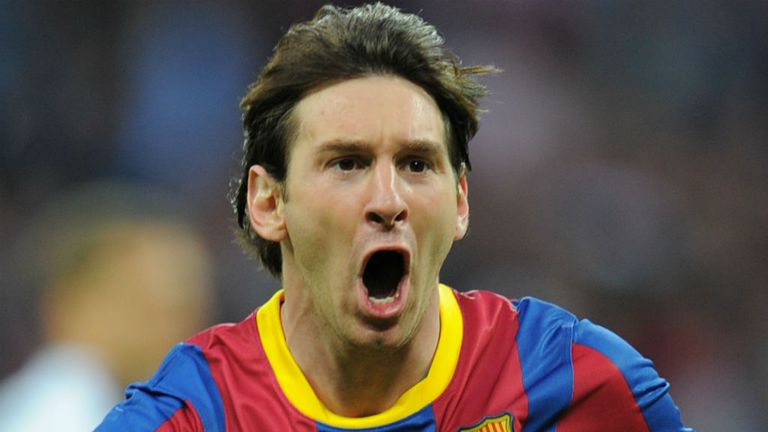 Jorge Horacio Messi claims the Barcelona forward has been part of a media-led witch-hunt.
It was announced on Thursday that the pair had been summoned to a Gava court on September 17 to face questioning over an alleged scheme to avoid tax on the player's image rights, therefore defrauding the Spanish tax authority of 4million euros (£3.4million) between 2007 and 2009. Messi and his father have both denied the allegations.
Messi senior pointed out that his son pays substantial amounts in tax each year and also hinted that he may seek legal action against media organisations he claims have defamed him and his son once the legal dispute with the Spanish public prosecutor is over.
He told radio station Cope: "I can assure you that what (Lionel) pays every year is an eight-figure sum. We are relaxed because we have never missed a payment to the tax authority.
"It's normal that there's a difference in opinion between the authorities and our advisers, because there always is with people who pay a lot of tax.
"We know that there will be an agreement, but we are angry because certain sections of the media have conducted a slur campaign and tried to whip up hate. It's very cruel, but we will know what to do when this is all cleared up."
The four-time Ballon d'Or winner's lawyers also lamented the role played by the media in the situation and reiterated his innocence in an official statement published in Spanish newspaper Sport, which read: "We respect and will obey the judicial decision and put ourselves at the disposition of the judiciary to help resolve this case and establish the truth.
"We declare our confidence in being able to clear up the disparity of criteria and regret that the honour of our client has been put in doubt, because he has always scrupulously complied with Spanish law.
"We declare that our client will pay the final amount that is agreed upon, but we are convinced he has already paid everything he has legally been required to.
"We firmly believe in the innocence of our client and trust that the judicial investigation can be resolved in the shortest time possible. This case has left our client in a helpless situation with regards to the media, which we profoundly lament."