Transfer news: Barcelona midfielder Andres Iniesta keen to sign new Camp Nou deal
Andres Iniesta would be happy to sign an extended contract which would see him end his career at Barcelona.
Last Updated: 25/06/13 6:17pm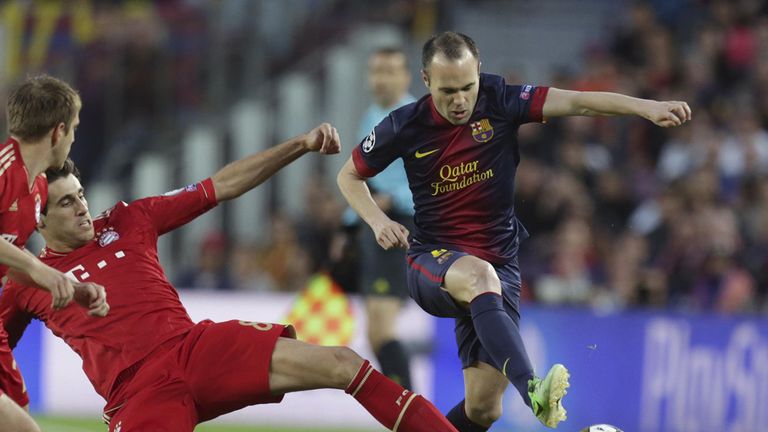 The 29-year-old Spain international believes that there is already a willingness from both parties to ensure that his current deal, which runs to 2015, will be renewed soon.
Iniesta made his first-team debut over a decade ago and has become an integral member of the Blaugrana side which has gone on to become one of the most feared and respected in Europe.
"It is my dream to end my career at Barcelona. Nothing has changed in that regard. We will see how it all unfolds, but I do not expect any problems with my contract renewal," Iniesta told Sport.
"When both parties have the intention to continue together, the renewal should be done pretty quick.
"In the situation I find myself in, everybody in the world would want to be rewarded fairly. You have to give it good thought and make a decision.
"When we sit down and open talks, I hope it will be resolved quickly because we both want the same thing."