Ligue 1: Eric Abidal says he may still have had a future with Barcelona if Pep Guardiola remained in charge
Eric Abidal thinks he may still have had a future with Barcelona if Pep Guardiola had remained in charge.
Last Updated: 06/09/13 1:00pm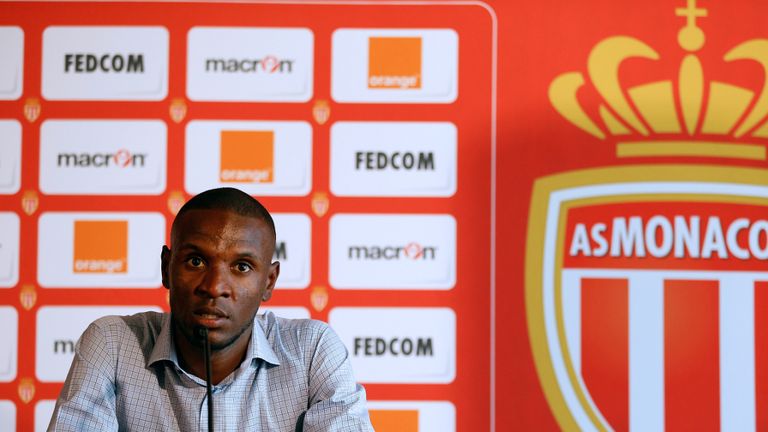 The 34-year-old Abidal left the Catalan club at the end of last season after it was decided not to offer him a new contract, and he instead signed for Ligue 1 newcomers Monaco soon after.
Abidal spent a year on the sidelines during his time with the Primera Division champions as he recovered from a liver transplant conducted last April, having previously had surgery to remove a tumour in March 2011.
And although the player accepts Barca's decision not to extend his stay, he admits he still feels bitter about the way things ended.
"The problem was that I was out of contract," Abidal told French newspaper L'Equipe.
"In these cases, your contract is either renewed or it ends. I was prepared for both scenarios.
"It was tough to accept but you don't have a choice.
"What was difficult to understand was what Barcelona said during my final press conference. By suggesting it was a career choice, that made other clubs doubt (the situation).
"It was not even about money. The proof being that every month I was ill the club didn't pay me."
Abidal also thinks the departure of Guardiola at the end of the 2011-12 campaign did little to help his chances of staying with Barca.
"Certainly (things would have been different had Guardiola stayed)," he said.
"He is a person who likes me a lot and with whom I am still in contact.
"He is a great coach and it was he who gave me my chance. If he had still been there, I may have been able to stay on."
However, Abidal is now aiming to repay the faith shown in him by his new employers, saying: "My adventure with Barcelona is over but I'm very happy to have started another one with Monaco.
"I want to give back to Monaco what Monaco have given to me."