La Liga: Barcelona playing 'good, solid football', according to Pedro
Pedro has labelled criticism of Barcelona as "unfair" although he admits there are areas in which the team can improve.
Last Updated: 04/11/13 5:32pm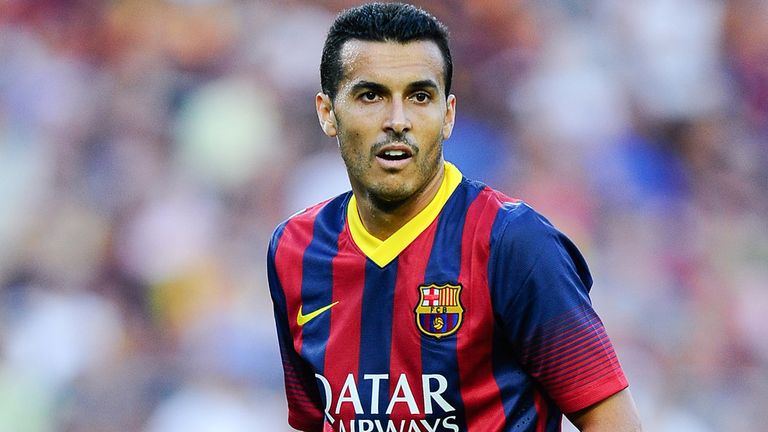 So much is expected of Barca that some Spanish observers have questioned a team whose only two competitive defeats since early March came against Bayern Munich in last season's UEFA Champions League semi-finals.
Since then Gerardo Martino has taken over from Tito Vilanova as coach and has guided the side to top spot domestically as well as to the summit of Champions League Group H.
Yet not everyone is satisfied, a stance Pedro finds baffling.
"People are being very unfair to the team," he said on the club's official website.
"We are doing fine and they should appreciate that we are playing good, solid football.
"We aren't playing anything like as badly as they're saying."
The Canary Islander did, however, add: "We have to improve a few things but I think they'll come.
"We're happy with the results and the way we're playing, and that's what matters.
"In football it is always results that matter, it's results that give you life."
Pedro also leapt to the defence of star striker Lionel Messi who has now gone four league games without a goal - a relative drought for a player whose goalscoring record in recent seasons has been remarkable.
"His stats and his performances are spectacular, as they are every year", said Pedro.
"He wants to keep helping the team as he has done over the last few seasons. Messi is the one who makes the difference."
Barca's next game comes on Wednesday in the Champions League when they take on AC Milan at Camp Nou.
A win would put them through to the knockout stage but Pedro will not be taking the Rossoneri lightly.
"They are an historic team, with great players and they'll be a hard team to play against," he said.
"We'll have to be careful, because this'll be a hard game even though they are not at their best right now."