Friendly international: Chile aim to turn the heat up on England's Wayne Rooney
Alexis Sanchez reckons Chile can halt in-form Wayne Rooney in Friday's friendly against England at Wembley.
Last Updated: 13/11/13 4:55pm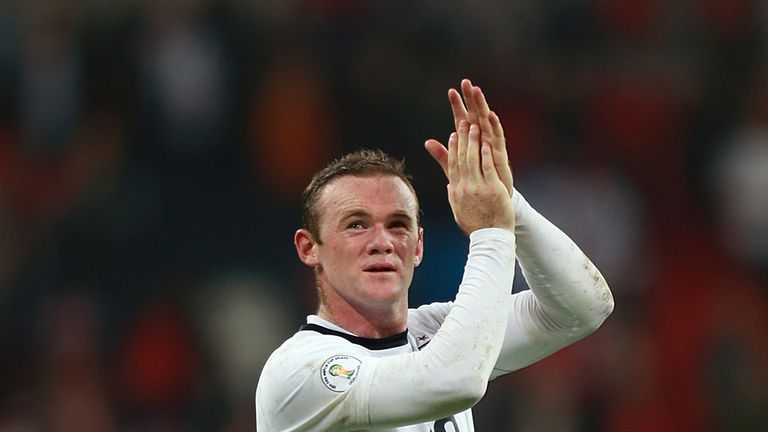 The Barcelona forward admits that Rooney, who scored six goals in six appearances during England's qualifying campaign, will pose the biggest threat to the South Americans.
But Sanchez is confident the Manchester United striker can be shackled and is dreaming of emulating Marcelo Salas' Wembley heroics 15 years ago.
"Rooney has power, he is one of the strongest forwards in the world," said Sanchez.
"It's going to be marvellous to play against him.
"(But) I think we have the defenders that can stop Rooney."
Sanchez, speaking at a Wembley press conference ahead of Friday's clash, would love to replicate the feat of Salas, whose brace gave Chile a 2-1 victory over England in a Wembley friendly in 1998.
"That game is historic for Chile," Sanchez said. "It was something amazing what Marcelo did.
"We hope we are able to do that on Friday.
"It would be fantastic to score a goal and to help my team win. Any Chilean player would love to score at Wembley."
Sanchez also heaped praise on England goalkeeper Fraser Forster, who will be hoping his impressive form with Celtic this season will earn him a start ahead of Joe Hart.
Sanchez went up against Forster in October when Barcelona edged Celtic 1-0 in the Champions League.
"Fraser is a keeper who is good with his feet," he said. "He is a complete player and it will be difficult to score against him.
"But it's up to them (England) to choose who are the best keepers to take to Brazil."
Sanchez is relishing the opportunity to play against Roy Hodgson's side.
"It gives me great pride to face England," he said.
"They are one of the strongest teams in the world. England could easily win the World Cup.
"For me it's a privilege to play against them.
"I believe it's going to be a beautiful game.
"You don't play every day against a strong team like them and for us it's going to be historic."
Sanchez dismissed a report in which he was quoted as branding England players as "soft" and "not contenders for the World Cup".
He said: "I want to clear this up as I never gave this interview. I am very annoyed and upset. I deny everything."
England will not be at full strength with captain Steven Gerrard and Manchester United pair Michael Carrick and Danny Welbeck unavailable through injury.
"They are very good players," Sanchez said. "Gerrard and Carrick are very important and have experience. But I'm sure those that take their place will do a good job."