Guillem Balague: Don't get excited, Andres Iniesta won't go to Manchester United
Guillem Balague says he can't see Andres Iniesta moving to Man United, or any other club.
Last Updated: 19/11/13 10:13am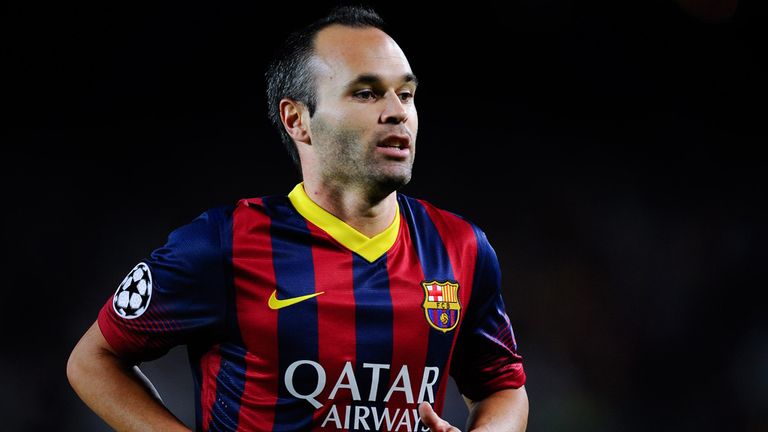 The English version is coming out on December 5 and I'm looking forward to seeing what people think of it.
I've seen that the rumour of Andres Iniesta moving to Manchester United has attracted a lot of interest.
Barcelona are saying everything with his contract will be sorted before Christmas, but I'm not sure how they can be sure of the timing.
The club almost announced that Victor Valdes was going to renew his contract (in fact, they said they were very confident it was going to be in place) but he is leaving.
But before you get all excited, I have to tell you that Iniesta is not listening to offers from anybody.
His agents are aware of interest not only from Manchester United but from every other big club in Europe.
It's logical that these kind of rumours come out when he is looking for a new contract but he has not asked for any information on anybody because his priority is to renew his contract with Barcelona.
Iniesta is confident that is going to happen and Barcelona are very confident it is going to happen and they insist it will take place before Christmas.
Unbalanced
The fact is they are very close and the delay was down to a series of things, including the arrival of Neymar who is earning, despite what anyone is saying, 15million euros net.
He is officially earning 7million euros, but his father also got 40million euros commission, which is going to be divided over five years and would be added to Neymar's contract.
This has unbalanced Barcelona's wage structure. Messi will renew his contract soon and Iniesta will want to earn as much as him.
But it is not solely a financial delay - Iniesta wants confirmation of his hierarchy at the club.
Barcelona have said they want Iniesta to be the number two in terms of wages at the club so that was obviously one thing to consider. Wages is as much about money as it is about importance at the club.
Then there were other minor situations at the club that Iniesta wanted to make sure coincided with his vision of the club.
Even though he rejected the first offer from Barcelona both parties are saying they are very close. I just don't see Iniesta going to Manchester United or anywhere else.
I see him renewing his contract, so does Barcelona and so do Iniesta's representatives. It's just going to be a matter of time until he signs.