Transfer news: Lionel Messi's father has dismissed talk of a transfer for his son
Jorge Messi, Lionel Messi's father and agent, insists that the Barcelona star is not thinking about leaving the club.
By Paulo Freitas & Patrick Haond
Last Updated: 26/01/14 9:35am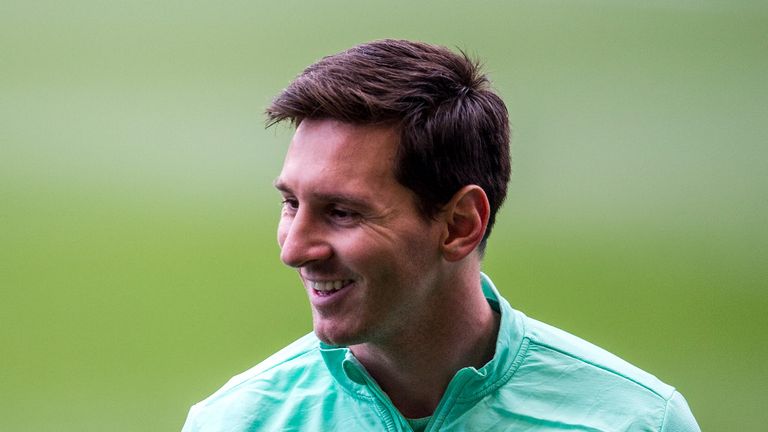 Big spending Paris Saint Germain are widely reported to be hoping to prise him away from the Camp Nou in the summer.
However, Messi has never shown any inclination of wanting to leave Barca and his father insists that he is not looking to leave the Catalan giants.
"I have heard about those rumours and I don't know where it came from," Jorge Messi told L'Equipe when asked about PSG's reported interested.
"There is nothing so far. Lionel is a Barcelona player, where he is under contract for several years [until 2018].
"It is an honour to know PSG could think about him. But I repeat it is not a subject we want to think about now.
"The only reality is his contract with Barca. I don't know what we are talking about when people talk about a transfer here or there. We don't want to think about anything, neither Paris nor any other team."
Messi senior admits that nothing is certain in football, but he does not envisage any move.
"Can I assure Messi will play at Barca next season? He is under contract. Then in Football, you know we never know what can happen.
"I don't know what will be tomorrow made of. Only God knows."
Messi, 26, has played 400 games for Barcelona since coming through their youth academy after joining their youth academy at 13.