UEFA to investigate comments by Manuel Pellegrini after Manchester City's loss to Barcelona
UEFA are to investigate Manchester City boss Manuel Pellegrini's comments following Tuesday's home defeat to Barcelona.
Last Updated: 24/02/14 5:59pm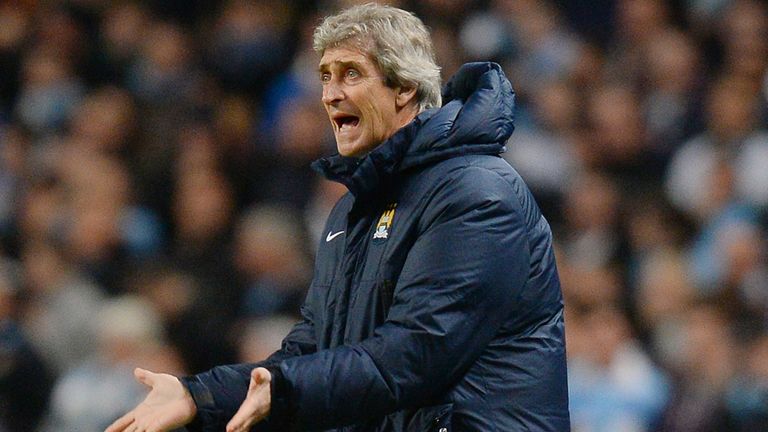 The Chilean hit out at referee Jonas Eriksson over a number of decisions and appeared to question the Swede's impartiality during the Champions League last-16 tie.
Eriksson awarded the visitors a penalty and sent off City defender Martin Demichelis early in the second half of the match which Barcelona won 2-0.
In a statement, the governing body said: "UEFA has mandated a disciplinary inspector to commence an investigation concerning the press interviews given by the Manchester City FC head coach Manuel Luis Pellegrini to media after the match against Barcelona.
"Based on the outcome of this investigation, a decision will be taken on whether disciplinary proceedings will be opened."
After the match, which was secured by a 90th-minute goal from full-back Dani Alves, Pellegrini said: "From the beginning I felt the referee was not impartial to both teams.
"I think it was not a good idea to put a referee from Sweden in charge of such an important match, especially a referee who has made an important mistake against Barcelona in a previous match.
"It's more important football in Europe than Sweden. A big game with two important teams, that kind of game needs a referee with more experience."
Eriksson has been selected by FIFA to referee at the World Cup finals in Brazil this summer, and the world governing body's referees chief has already dismissed Pellegrini's comments.
"I read the remarks that were made by the Manchester City manager," said Jim Boyce, a FIFA vice-president from Northern Ireland.
"I saw the game and my own personal opinion is that I thought the referee had a good game. He is a very experienced referee who has been chosen for the World Cup because of excellent reports of his performances in Europe."