La Liga: Andres Iniesta wants Carles Puyol to stay at Barcelona
Barcelona ace Andres Iniesta hopes rumours Carles Puyol could call time on his Nou Camp career are wide of the mark.
Last Updated: 25/02/14 5:25pm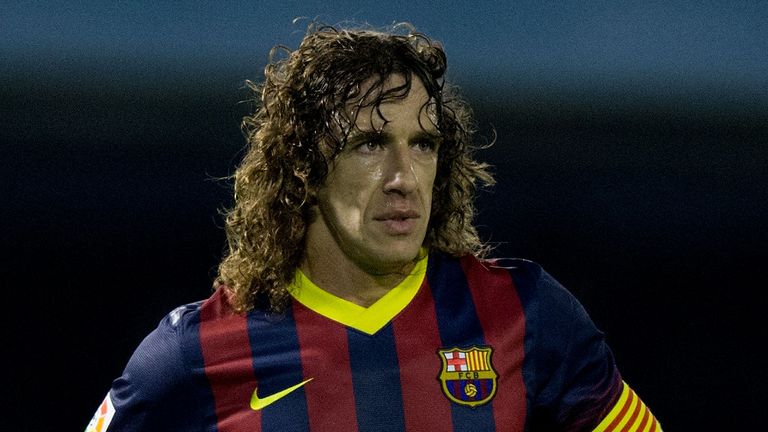 Puyol has spent his entire career at Barca, helping the Catalan giants win numerous trophies during his 15 years in the first team, but it has been suggested in the Spanish media that the 35-year-old club captain is considering leaving the club, with injuries limiting him to just four league appearances this campaign.
Iniesta, who has spent over a decade playing alongside Puyol at Barca, said at a promotional event: "I hope and wish that this isn't Puyol's last season with the team.
"I would like to have him in the dressing room for a very long time."
Iniesta also insisted the players are behind Barca coach Gerardo Martino "to the death".
Martino found himself under fire in the press in the wake of Saturday's 3-1 defeat at Real Sociedad - a loss that cost Barca top spot in the Primera Division standings to Real Madrid - but Iniesta said: "It was a tough defeat, but we are only a game away from being leaders and we must still play against Atletico and Madrid.
"The players are with the coach to the death. There's no doubts towards the coach.
"At the end of the day, we are all responsible. When you win and when you lose, it's the footballers who play. The coach trusts in the squad to win."