Nou Camp revamp approved as Barcelona members vote in favour of £496m plans
Barcelona members have voted in favour of a £496million redevelopment of the club's Nou Camp stadium.
Last Updated: 06/04/14 7:06am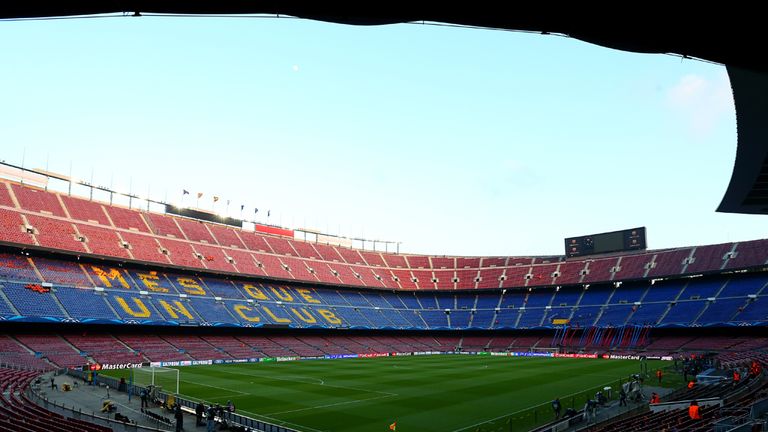 The radical plans will see the current Nou Camp revamped, its capacity increased more than 5,000 to 105,000 and a roof added.
The space around the stadium will also be redeveloped to include an ice rink, modern office facilities and a 5,000-space car park.
Around one third of Barca members voted in the referendum, 72% approving work due to begin in May 2017 and conclude in February 2021.
President Josep Maria Bartomeu said: "Days like today are when the world sees what FC Barcelona is and means. The support for the proposal has been extraordinary.
"I'm very satisfied. It's a great day, a democratic festival for the Barca members. Voting made me very happy, as did seeing so many votes cast by members. It's a huge project that will improve the club for years to come.
"The most important thing is that the members decide in a massive way. The members have given me strength. We will continue to work very hard like we always have and we continue to solve problems."