Transfer news: Rudi Garcia says Miralem Pjanic will stay at Roma
Roma boss Rudi Garcia insists the club are confident of keeping midfield star Miralem Pjanic.
By Simone Bargellini & Nadia Carminati
Last Updated: 09/05/14 9:02pm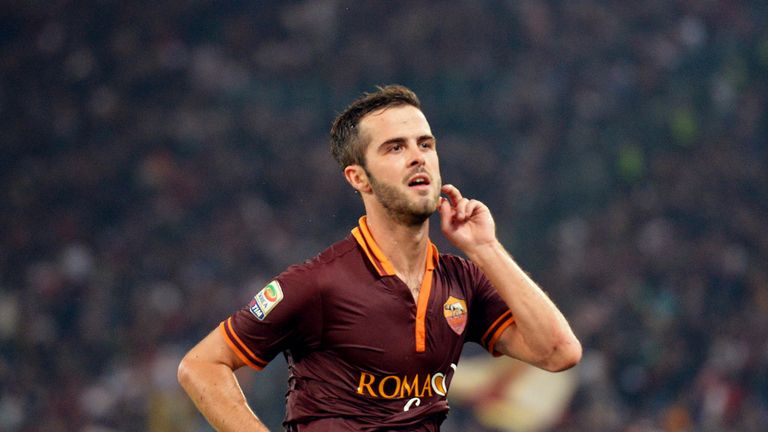 The Bosnia international has been linked with a big-money summer switch, and in recent days has spoken about his admiration for clubs like Paris Saint-Germain and Barcelona, who are amongst those reported to be looking at him.
In an interview with La Mi-Temps de Sidney he said: "Me to Barcelona? I would adapt well to their style of play and it would be easy to be understood in the field with so many good players. I could prove the best of my qualities. It would not be a bad destination either as a city and as climate.
"Paris Saint-Germain? They are a good team too, it's amazing what they're doing. No one knows what the future may hold, of course PSG is now something very interesting.
"But at Roma I'm fine, the fans are the best, they live for their club. Winning a title here is like winning ten in AC Milan or Juventus."
And Garcia is more than comfortable about Pjanic's future.
"I read what he said, but I saw it as a polite response to PSG, plus who doesn't like the way Barcelona play? I am very optimistic he will remain at Roma," he said.
Italian sources claim that Pjanic could agree a new long-term deal with Roma within days.