Barcelona's Neymar wants to end career at Santos but could play for other Brazilian clubs
Neymar says he will finish his playing career at Santos, but will consider playing for other Brazilian clubs.
By Andres Garavaglia
Last Updated: 18/05/14 6:06pm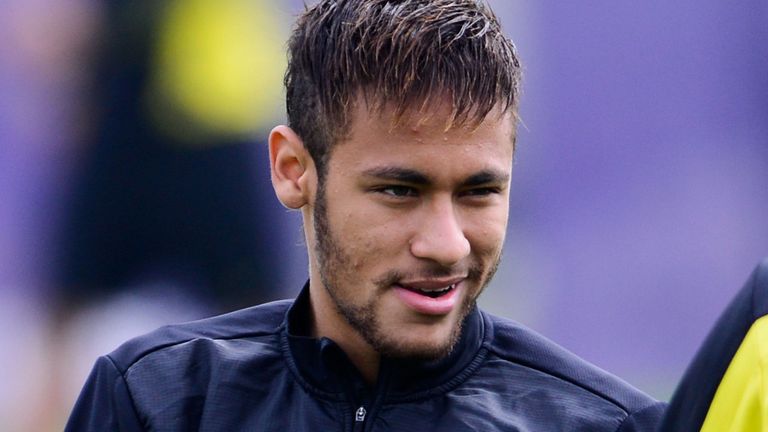 The 21-year-old striker left Santos for Barcelona in June 2013, and scored 13 goals in his first year at the Nou Camp.
A superstar in his home country because of his prolific time with Santos, Neymar moved for a fee close to £50million in a transfer that has since been mired in controversy.
It later emerged that £33m of the fee went to a firm operated by his father, and Barca president Sandro Rosell later resigned over this revelation.
However, the Brazil international, set to feature prominently in the World Cup, remains open to the possibility of playing at club level in his homeland later on in his career.
"I want to play for another team in Brazil, it wouldn't be a problem to sit down and hear an offer," he told Lance Press.
"The club can be from Sao Paulo, from Rio de Janeiro or any other state of Brazil. The only thing that I know for sure is that I will end my career at Santos."
However, he denied that his move to Barca was purely about money, adding: "It wasn't only for money that I left Santos and come to Europe. I wanted to have the personal challenge of playing in a European league and the Champions League.
"It was nice to have the chance to do it, learn a new language and even another type of culture."