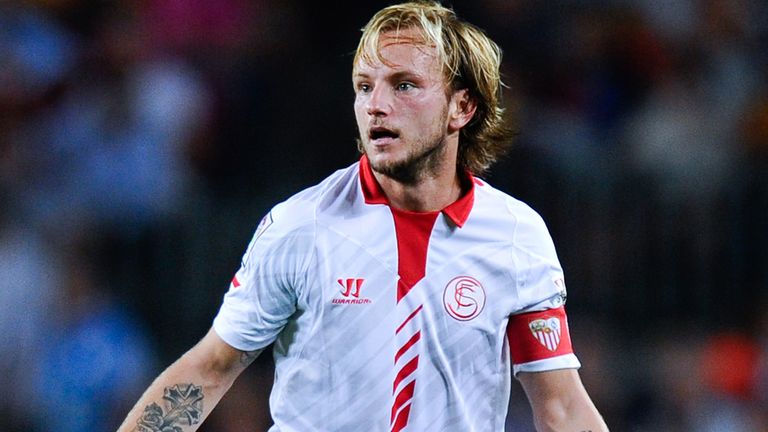 Sevilla star Ivan Rakitic will join Barcelona after agreeing a five-year deal at the Nou Camp.
The 26-year-old has established himself as one of the leading attacking midfield talents in the Primera Division during three seasons with Sevilla.
He is currently in Brazil for the World Cup, where he is among Croatia's leading lights and played in their defeat by Brazil in the opening game last week.
Rakitic linked up with the national team off the back of his best season at Sevilla.
The Croatian captained the side and scored 15 goals in 59 appearances, leading them to the Europa League title with victory over Benfica.
Rakitic was born and grew up in Switzerland to Croatian parents and began his professional career with Basle.
He caught the attention of leading European clubs as a teenager and joined Schalke in 2007 before moving on to Sevilla in 2011.
Rakitic is the first major signing to be made by new coach Luis Enrique and the news of his impending arrival follows Cesc Fabregas' departure to Chelsea.
The deal also sees Denis Suarez move to Sevilla on loan.