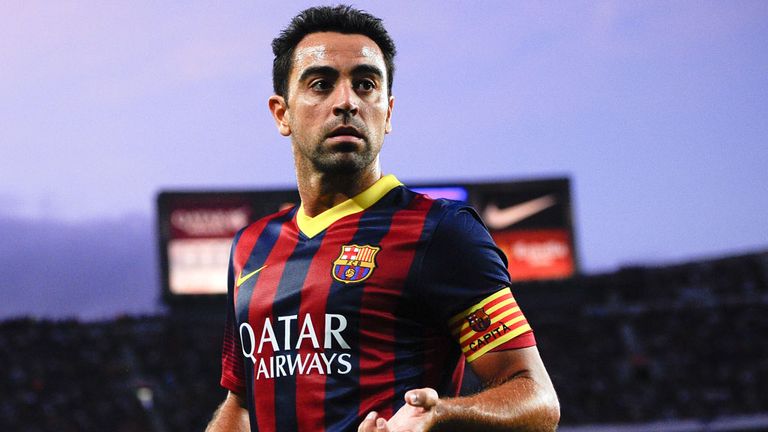 Barcelona coach Luis Enrique says no decision has been taken on the future of Xavi, as he is linked with a move to the American MLS.
Speculation has been building for some time that the World Cup-winning midfielder could be the latest high-profile acquisition by New York City – following in the footsteps of former Nou Camp team-mate David Villa.
No agreement has been reached as yet, though, as Xavi still has two years remaining on his contract in Catalunya.
The 34-year-old has been with Barca for his entire career, having graduated out of their academy system, and has made close to 800 senior appearances for the club.
A new era is being ushered in, though, under the guidance of new boss Enrique and he has some big decisions to make.
He has acknowledged that one of those concerns Xavi and whether or not he will be allowed to move on.
Enrique said at his first press conference on Wednesday: "Yes, I've spoken to Xavi and it's a matter that hasn't been decided yet.
"He has a contract with the club and we're waiting to see what decision he comes to.
"He's a player for whom I have a lot of respect."