Luis Suarez will have wider role at Barcelona, says Guillem Balague
Barca boss Enrique working on 3-4-3 formation to include Suarez
Last Updated: 19/08/14 1:29pm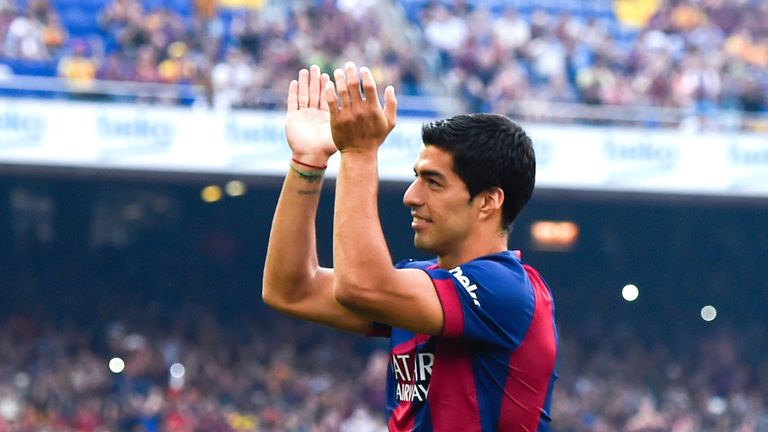 Luis Suarez will have to play wider if he is to fit into Barcelona's team, warns Sky Sports expert Guillem Balague.
The Uruguay forward made his Camp Nou bow in a friendly win over Club Leon on Monday night where Barcelona previewed a 3-4-3 formation designed to add Suarez to their front-line.
It's like a funnel when you have Neymar, Suarez and Messi
Guillem Balague
Balague explained: "When Lionel Messi plays, when Neymar plays, [Suarez is] going to have to play a little bit wider. And that's a little bit of Barcelona's problem that Luis Enrique is trying to sort out with three centre-backs in the second half.
"It's like a funnel when you have Neymar, Suarez and Messi – Messi still plays as a No.9-and-a-half or No.10, whatever you want to call it, but he is still the focus of the attacks of Barcelona.
"And you've got Neymar who by nature will want to be close to the ball and part of that area. You're going to need wide-play and only if you have full-backs who are wing-backs who are almost waiting in the right areas, then you'll have that.
"In the first half [against Leon] you saw there were far too many people in the central positions."
Balague said that Suarez's fleeting substitute appearance will be important despite his ban until October 25.
"It's about feeling like a player again. Feeling part of a dynamic."