Jose Antonio Reyes told he must change his game to win place at Sevilla
Jose Antonio Reyes has been warned that he must reinvent his game if he is to win back his place in the Sevilla side.
By Lucas Brown
Last Updated: 01/11/12 2:01pm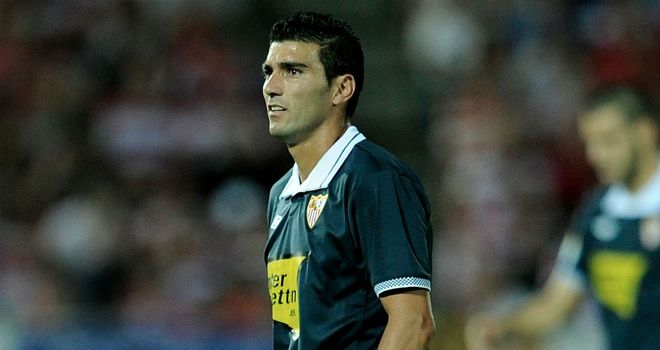 The 29-year-old forward has failed to impress since rejoining the club at the start of the year.
Sevilla coach Michel has now informed the former Arsenal and Real Madrid winger that he must change his ways if he is to avoid a life in the shadows.
"He is a player that needs to reinvent himself," said Michel.
"We are there to support him and help him but, at the end of the day, he has to do it himself.
"He was a player that was a star at 18, but things have changed over time and now he needs to reinvent himself."
Arsenal paid £8million for Reyes in 2004, in a deal which included a number of add-ons which could have taken the fee closer to £20million, and he was tipped to be a star for club and country.
Instead, he shone sporadically for the Gunners before joining Real on loan in 2006 and then Atletico Madrid on a permanent basis a year later.
After a spell with Benfica, Reyes opted to return to his roots and rejoin Sevilla in January 2012, but he has struggled for form and has already been left out of the first-team squad on two occasions this season.
Michel added: "We have 23 players and it just so happened that on two occasions he has been left out of the squad because we had 18 better players at the time."