Harry Redknapp can save Queens Park Rangers from relegation, according to Stephane Mbia
Stephane Mbia is confident Harry Redknapp can still save Queens Park Rangers from relegation.
Last Updated: 28/12/12 11:19am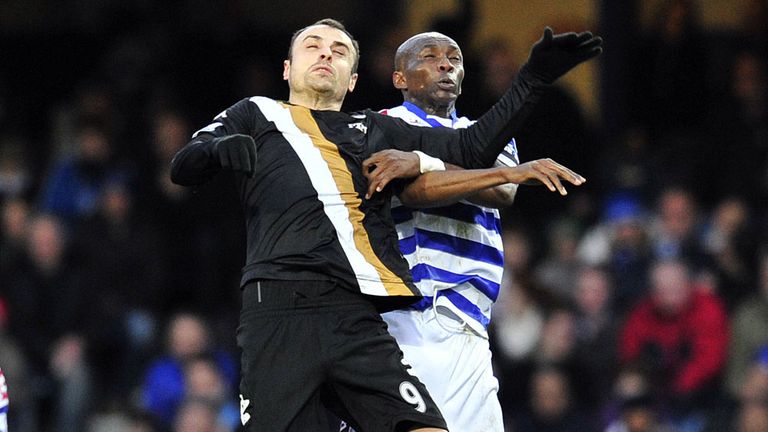 Although QPR remain six points from safety, Redknapp has brought in six of the club's 10 points since he replaced Mark Hughes last month and Mbia remains convinced the former Tottenham manager will lead the team out of the relegation zone.
"I believe in him. I believe he is the man to get us out of trouble," Mbia said.
"It's up to the players to give 100 per cent, but the manager will give a lot to us.
"He has helped me a lot already. He has tried to make me a more intelligent player. He wants me to be more careful on the pitch so I don't pick up needless yellow and red cards.
"I definitely think we can stay up. The gaffer gives us so much confidence, he uses so many different words, I know we can do it."
Meanwhile, Mbia is hoping that exiled defender Jose Bosingwa will return to make an impact with the club.
Mbia has said he would never refuse to sit on the bench like Bosingwa did two weeks ago against Fulham.
But Mbia is hopeful that Bosingwa can resolve his dispute with manager Redknapp as he believes the Portuguese right-back can aid QPR's bid to avoid relegation from the Premier League.
"If the manager tells me to sit on the bench I will do it," Mbia said.
"It's up to the manager to make the decisions. If he wants you to sit on the bench, you sit on the bench.
"It's a very difficult and complicated situation. Hopefully at the end of the day the club and player can sort it out as Jose is a very good player."