Getting Real
Who will replace Mourinho? Could Messi cope in England? Guillem Balague talks La Liga...
Last Updated: 14/01/13 4:13pm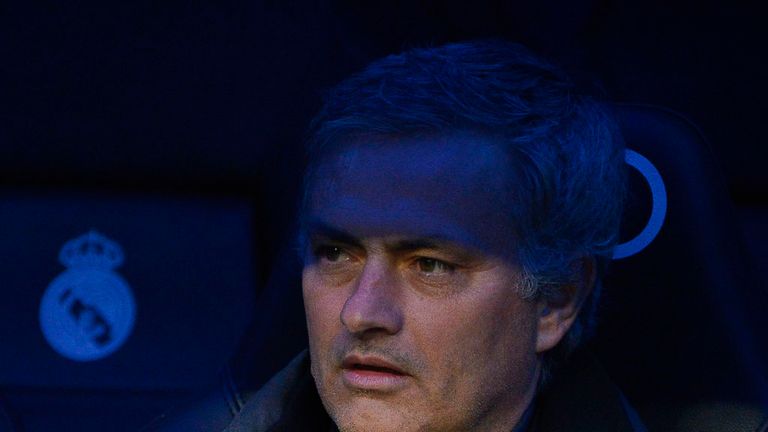 What a wonderful game Barcelona played against Malaga.
It was superb on so many levels; the consistency of the tempo, the way they went for their third goal and the way they achieved control of the ball, all the time.
Malaga did really well apart from the Ignacio Camacho mistake for the first goal, but while they did really well for the first 40 minutes or so, Barcelona kept going and going and going and you have to say that they looked better than they did last year under Pep Guardiola.
I think people are forgetting that during the first three years of Guardiola there were aspects that were extraordinary, like the Club World Cup win against Santos, for instance, and the Champions League final against Manchester United.
That can be dismissed so quickly by people, but certainly Tito Vilanova, after a few months, has balanced things out and has tried to create a collective sense that was missing at the beginning of the season. He's doing that by adding layers.
I must admit that at the beginning of the campaign I thought he was trying to produce a different kind of Barcelona. In fact he's succeeded at that, so you've got the Barcelona of Guardiola still present, in terms of the positional game and in terms of passing, but also they can now play very direct. That kind of dichotomy now works very fluently.
As for Real Madrid, people are saying in Spain that football is a state of the mind and Real have lost competitiveness in La Liga because they have given up on it.
You could see a lot of clues in the body language of Jose Mourinho, who didn't even get upset at Kaka's sending off. You could see it in the substitutions, like playing Kaka, who he doesn't trust any more. You could see it towards the end of the game when the team just dropped deep and there was not really anybody trying to push the team forward or trying to look for a reaction, they weren't biting.
It's the kind of attitude you have when you know you're playing for nothing. The problem is raising the level when they need to. All the coaches I've been talking to about this suggest that you need to keep a very high level to then play Manchester United at your best and they don't seem to understand that or they don't seem to be able to do that.
That's a frustration for Jose Mourinho certainly.
Guillem answers your questions...
Got a question for Guillem? Then send it to skysportsclub@bskyb.com or use the feedback form below, and then look out for his answer next week.
BERNABEU BECKONS
Hi Guillem. If Mourinho leaves in the summer who do you think will get the job? Will it be Carlo Ancelotti, Rafa Benitez or Marcello Lippi? Do you think there is any chance of Vicente Del Bosque coming back to Real Madrid? Thanks, David Fullam
GUILLEM REPLIES: Benitez has a got a couple of very good friends in the hierarchy at Real Madrid and I am sure he will be one of the ones approached. Lippi has said he doesn't want to come to Real Madrid and Ancelotti sounds like the kind of coach Real Madrid will go for as well, especially because Ancelotti feels his cycle at PSG may be finished early. I have heard, but it's only a rumour, that PSG may approach Jose Mourinho or Arsene Wenger for the job which will be interesting because it will create a fascinating domino effect. Del Bosque will definitely not come back to Real Madrid as long as Florentino Pérez is there. He was the one who got rid of Del Bosque or didn't renew his contract because he felt he represented a very old-fashioned way and Real Madrid needed a new notebook. Those are exactly the words used by one of the directors there when they decided not to renew Del Bosque's contract.
A BARCA BACK-UP?
Hi Guillem, I always look forward to your La Liga analysis, very incisive. With all the health problems that Tito has been facing, has any concerns arisen in the Barca hierarchy with regards to his continuation next season or has anyone been shortlisted to replace him in the worst case scenario if Tito, understandably, decides to take a back seat in a less-demanding role at the club? Pradeep Shenoy
GUILLEM REPLIES: There is no question about looking for a plan B for Tito. It is obviously worrying that he's had to go to New York for a second opinion, but everybody is going to back him up and in the meantime both his assistants and especially the players take charge of the team when he's not there.
TACKLING MESSI
Guillem, Do you think that Lionel Messi would be able to stick the play in the Premier League? You see teams in the Premier League go in for tackles to rattle the opposition which is something that is missing from La Liga and if the opposition were to go in hard on Messi, I do not believe he would be as good as he is at the minute in terms of scoring so many goals! Alan
GUILLEM REPLIES: I can't believe this is a serious question. Messi is not just the best player in the world now, he's the best player in the world ever - and if he's not then he's very close to it. That means you can do it anywhere. On this tackling argument, what I'm seeing is the team at the top of the Premier League have conceded 29 goals this season and in seven out of the last 10 seasons the winners of the Premier League have conceded 29 goals or less at the end of the season. So what I'm seeing is not very good defences, so I'm not very sure where this strict defence in comparison to La Liga is. Messi would have no problem whatsoever adapting to any league in the world.
IN MESSI'S SHADOW
Hello Guillem, I am in the middle of reading your very good biography about Pep. In the book you write how Barcelona moved Eto'o, Bojan and Zlatan away from the club in order to allow Leo to grow as a player. My question is, do you think the club is in the process of doing the same with David Villa? I think although Pedro works very hard for the team, him nor Sanchez has the same quality as Villa. I'm also wondering if there is another reason Villa doesn't play much, is he becoming a bad influence like Ronaldinho, Deco and Motta were? Or is there any truth that Villa and Messi are not friends? I hear they are neighbours. Haha. I Look forward to your reply, and keep up the great punditry. Good luck to Espanyol for the remainder of the season, really hope they stay up after moving to the Cornela. Adios. Cari
GUILLEM REPLIES: Yes basically, what's happening with Villa is a little bit like what's happened to the other strikers. You have to submit logically to Messi and his talent and Pedro and Alexis adapt better because Villa, after all, is a striker. He wants to score, he's got the goal in his head and Messi prefers another kind of player next to him. But Villa is one of the loveliest guys in football, not a bad influence at all.
KEEPING CLEAR OF BARCA
Hi Guillem. In the light of what happened to Henry, Ibrahimovic and now Villa once they moved to Barca, do you think top class strikers (Falcao, Neymar) might think twice about going to Barca because of the effect Messi might have on them? Abhay Tavaragiri
GUILLEM REPLIES: Well Neymar is coming to Barcelona; he wants to play in the best team in the world and he wants to play next to Messi. He accepts that everything goes around Messi and, as I say in my book, Messi was asked about signing Neymar and he agreed that it would be a good signing so it's all happy there. Falcao will not be signed by Barcelona because he would have to change his style at Barcelona and he doesn't suit that style.
Got a question for Guillem? Then send it to skysportsclub@bskyb.com or use the feedback form below, and then look out for his answer next week.
And don't forget to keep up to date with Guillem on Twitter - @GuillemBalague