QPR star Stephane Mbia concentrating on staying in the Premier League
Stephane Mbia says he and striker Loic Remy will do everything in their power to keep QPR in the Premier League.
Last Updated: 02/04/13 12:17pm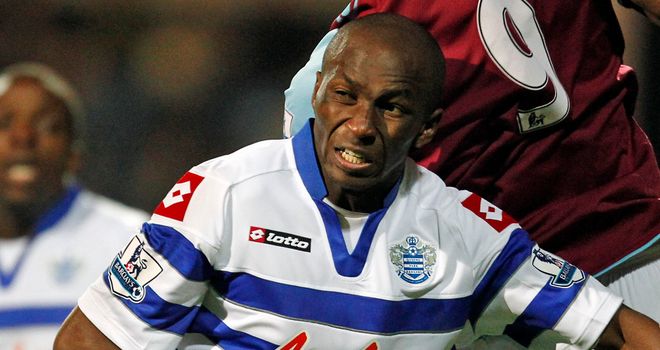 The players joined the Loftus Road club following a couple of trophy laden years at Marseille, but have now unexpectedly found themselves in a relegation dogfight.
Harry Redknapp's side are seven points from safety at the bottom of the table with just eight games of the season remaining.
Mbia believes the west Londoners could have a bright future ahead of them, but only if they manage to produce a great escape.
"Loic can play for the biggest clubs in the world," Mbia told the London Evening Standard. "Everybody knows that he is a very good player. But both he and I want to do everything to keep QPR in the Premier League, that is all we are concentrating on.
"To do that will be one of the biggest things to achieve in my life, it means I have done something for the people, for the club. Loic feels the same.
"At Marseille we won many trophies, that was an unbelievable thing, but this is a new challenge. If we do this, I will remember it forever. It may not be a medal but it's a great achievement."
Rangers take on Fulham at Craven Cottage on Monday night on the back of two victories in three matches and Mbia added: "Just one month ago, everyone was saying it was finished for QPR. Now people are saying we can do it because we have won a few games recently.
"We need to stay in the Premier League because we have very good players, a great manager and the club have unbelievable fans.
"If we stay up, I can see the potential of this club to go far. But it's important we do the first job of staying in the Premier League."