La Liga: Unai Emery signs new two-year contract extension with Sevilla
Unai Emery has signed a new two-year contract extension with Europa League winners Sevilla.
Last Updated: 28/05/14 3:07pm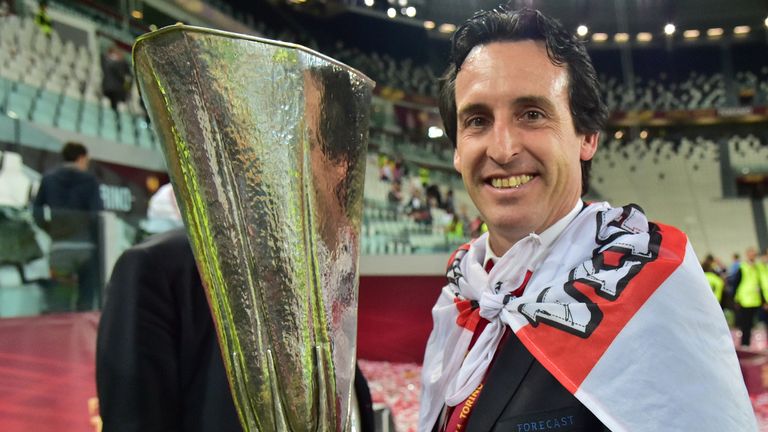 Emery's existing deal was due to expire on June 30 but the 42-year-old is now committed to the club until 2016.
Emery took charge in January 2013 and led the club to Europa League qualification, an opportunity maximised as Sevilla beat Benfica 4-2 on penalties in the final earlier this month. Sevilla finished fifth in the league this season.
Speaking to SFC Radio after the deal was completed, Emery said: "We always had the idea of continuing in the job and with a project which is established through sustained growth and a demonstration of trust between all parties."
This season's Europa League success put the club ahead of schedule in terms of Emery's original targets, but he said this will not change his approach.
"We've won a title which advances our position but we need not change," he said.
"We need to sustain our performances and strive to find areas of growth."