Beckenbauer - Bayern need Sami
Franz Beckenbauer says Bayern Munich 'need' a player like midfielder Sami Khedira after not being pleased with the last two years.
Last Updated: 13/07/12 4:28pm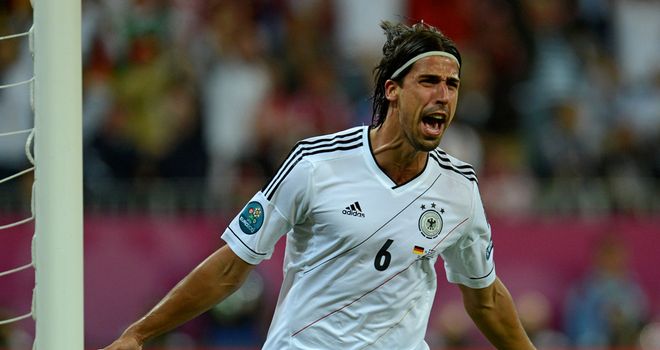 Franz Beckenbauer believes Bayern Munich need a player like Real Madrid midfielder Sami Khedira after not being pleased with the last two years.
Bayern have failed to win a trophy in the past two seasons after missing out on the Bundesliga title to Borussia Dortmund on both occasions before losing on penalties to Chelsea in the final of the UEFA Champions League.
Meanwhile, Khedira has "matured" into one of Germany's strongest midfielders in recent years and become just the kind of player Beckenbauer says Bayern have been lacking.
"Khedira is one of those prototypes - one who is prepared to sacrifice himself for the sake of the team," Bayern's honorary president told the Tz newspaper.
"You can hardly find those kinds nowadays, and you really need players like that in your team.
"I have not been pleased with the last two years for Bayern - if you only give 70 or 80 per cent of your potential, then that is just not enough and that is the problem."
Leader
The most frequent accusation levelled at Bayern since they lost the final of the Champions League to Chelsea in May is that they did not have characters like Stefan Effenberg, Oliver Kahn or Jens Jeremies within their side who would intimidate their opponents.
Beckenbauer says such players are just as important as the most technically gifted individuals.
"But you don't just get players like them so easily," he added. "Khedira has matured into a real leader and players like him are a rare commodity nowadays.
"Today, players are almost exclusively wizards - everybody wants to play like Lionel Messi, but there is only one Messi."