Santos forward Neymar has no plans to make European move any time soon
Neymar has reiterated his desire to remain with Santos for the foreseeable future, with a European switch put on hold.
By Paulo Freitas
Last Updated: 01/11/12 10:04am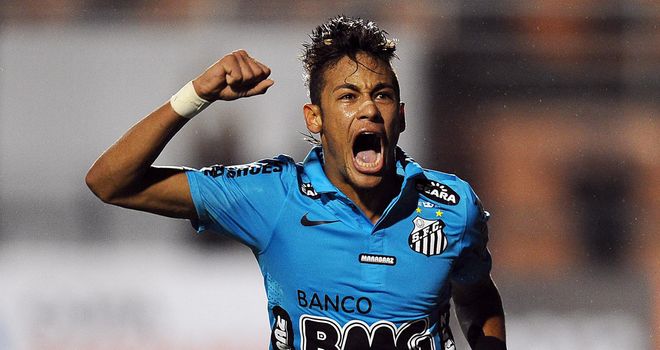 The 20-year-old striker is among the most sought-after talents in world football, with top clubs jostling for position at the front of the transfer queue.
Real Madrid, Barcelona, Chelsea and Manchester United have all been mentioned as possible destinations for the Brazil international.
Neymar has, however, distanced himself from the intense speculation regarding his future on a regular basis.
He feels his ongoing development would be better served in his homeland, where he is settled and comfortable.
There is no indication of him altering that stance any time soon, with the youngster prepared to keep Europe's heavyweights waiting on his signature.
"I'm happy here in Brazil, I'm happy at Santos," said Neymar.
"I have a dream of playing in Europe, but it's still not the right moment."