Jose Mourinho makes Real Madrid players feel special, says Esteban Granero
Real Madrid players respect Jose Mourinho as he makes them feel special, says Esteban Granero.
Last Updated: 21/11/12 10:52am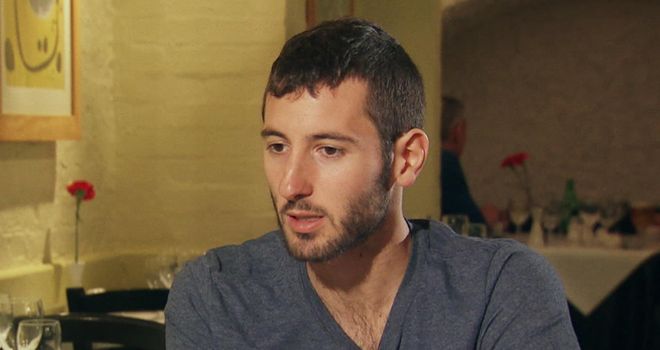 Granero, 25, signed for QPR from Real this summer and in the second part of his Revista de la Liga interview with Guillem Balague, the midfielder was happy to lift the lid on what it is like to play under 'The Special One'.
CLICK HERE to watch the first part of Guillem's interview in which Granero speaks about Real's hotly-debated youth development philosophy...
Continuing their chat at El Parita of Mayfair, the conversation turned to Mourinho and the pressure any manager comes under at the Bernabeu...
Esteban: Real Madrid is different from here because here we don't have the attention that Real Madrid players have. At Real Madrid everything you do is multiplied by 10 or 100. Here, the press let you do your work; it's easier for players at QPR than it is at Real Madrid.
Mourinho is intelligent - he knows when to get their attention and when to give attention to the players. He usually wants to take the attention when things are going bad and give it to the players when things are going well, which is good for the players; that's why the players have this respect for the manager.
He likes to correct everything that he sees - he cannot pass anything. He is very focused on that because he knows that if he doesn't correct it something could happen in a game and he would be very upset by that.
He's not the sort of manager who wants to make you feel bad to improve. If he is convinced that you have something that you can change that will make you a better player, he will try to make you understand it first and he will not push you to do it.
He will just try to explain it to you and he will let you do it on your own. He is intelligent in the way that he treats players - he knows how he has to treat this player and also this player who he needs to treat in a different way.
Could Mourinho be on the verge of departing Real Madrid? Click this link to hear the Revista pundits' views...