Real Madrid midfielder Mesut Ozil feels criticism of him has been unfair this season
Real Madrid midfielder Mesut Ozil feels that he has been unfairly criticised after the club's stuttering start.
Last Updated: 03/12/12 3:26pm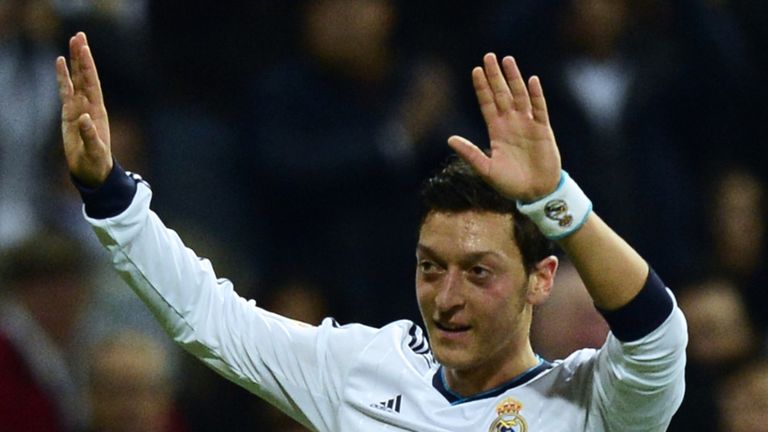 The current La Liga champions are already 11 points behind leaders Barcelona, and Ozil's performances have been singled out as one of the reasons why they have under-performed so far.
However, they beat local rivals Atletico Madrid 2-0 on Saturday, a game in which Ozil got on the score-sheet, and he believes that some of his critics have been harsh on him.
"Generally speaking, the people always seem to expect extraordinary performances," he said. "Putting in a normal game isn't enough anymore. That already leads to criticism. You have to get used to that at a club like Real Madrid.
"I am always willing to listen to constructive criticism. However, people forget about my good games. A lot depends on the team's performances. We have not always shown what we're capable of. We have made too many mistakes."
The Germany international also believes that the same targets are always being blamed when the team doesn't perform, telling German sports magazine Kicker: "The team has missed its start and people will always criticise one or two players. Unfortunately it's always Sami Khedira and I, nobody else.
"A team like Real Madrid win together and lose together. My third season at Madrid is a bit bitter because the team makes too many mistakes. This season is still long though. We will be back."