Real Madrid striker Karim Benzema has called on his team-mates to rally round boss Jose Mourinho
Karim Benzema wants his Real Madrid team-mates to support boss Jose Mourinho, who could leave at the end of the season.
Last Updated: 05/12/12 2:09pm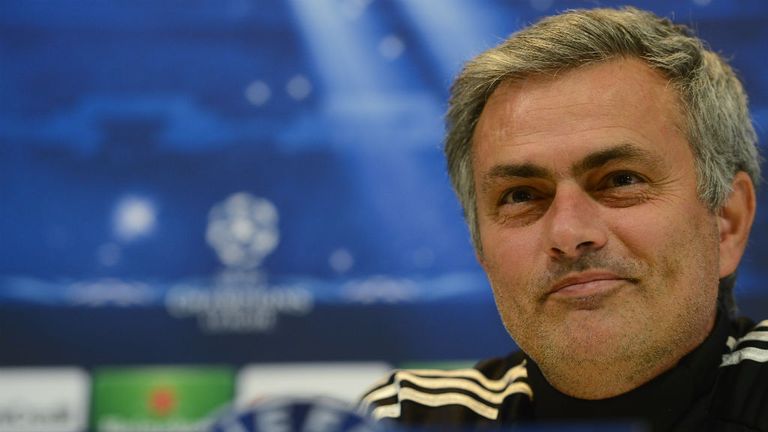 Mourinho has been criticised by supporters following Madrid's slow start to the domestic season which has seen arch-rivals Barcelona establish an 11-point lead over Los Blancos.
Mourinho's side are five points behind second-placed city rivals Atletico Madrid despite Saturday night's 2-0 defeat of Diego Simeone's side.
However, Real are through to the knockout stages of the Champions League after finishing second in Group D, behind Borussia Dortmund.
Real were 4-1 victors over Ajax at the Bernabeu last night in what was their final match of the group stage and Benzema believes his side are better off with Mourinho than without.
"Mourinho has given me many things, he is always with me and now the whole team has to be with him. For me, it's better to stay," he told reporters after the game.
Benzema is not concerned that his side finished second in the group, believing they will have to play the competition's strongest sides sooner or later.
"No problem being second in the group, the team is good, although there are many difficult teams to reach the final," he said.
"I do not know if Real Madrid are favourites, but we will continue to try to win the competition.
"My favourite (opponent) would be PSG. I have many friends there and it is a French team."