Cristiano Ronaldo claims Real Madrid have 'a better team' than Manchester United
Cristiano Ronaldo claims Real Madrid have 'a better team' than Man Utd ahead of their UEFA Champions League clash.
Last Updated: 05/02/13 2:31pm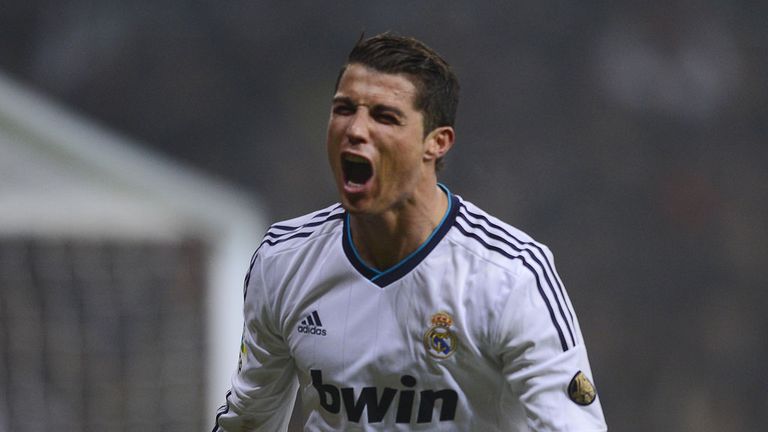 Ronaldo is set to go head-to-head with his former employers in the last 16 of continental competition.
A man who swapped life at Old Trafford for that at Santiago Bernabeu in 2009 is set to face the Red Devils for the first time since completing a record-breaking £80million move.
He is confident his current employers can end United's quest for European glory, with it his opinion that a Real side sat 16 points off the pace in the Primera Liga title race are a stronger outfit than the Premier League leaders.
"I believe things will go well. In my opinion Real Madrid have a better team, but we have to show that on the pitch because United are a very united team and always have been in recent years," Ronaldo told the official UEFA Champions League magazine.
"They're a team that always do well, every year they're at the top and therefore a team we respect a lot. It will be an extremely difficult match, especially in Manchester."
There will be no split loyalties for Ronaldo when he lines up against United, but he admits it will feel strange competing against a side he knows so well.
"I actually said beforehand that I believed we would draw Manchester United," added the Portuguese forward.
"I've wanted to face them for some time. I have great memories from my time there.
"It will be a match in which I will feel a lot. I was there for six years. I have a lot of friends there, people I will see with great pleasure, it will be a match with a lot of emotions."