Real Madrid's Sergio Ramos has warned "we've done nothing yet"
Defender Sergio Ramos has warned "we've done nothing yet", as Real Madrid seek an elusive 10th European Cup.
Last Updated: 08/04/13 3:40pm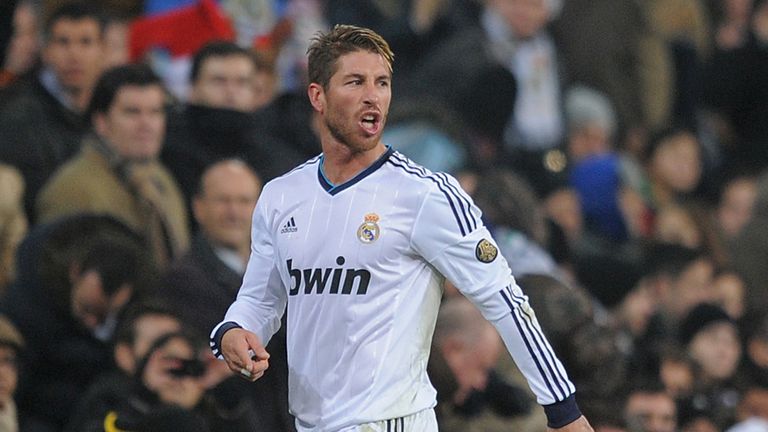 Madrid's bid to become the first club to conquer Europe 10 times has turned into an obsession in recent years with their last success coming in 2002 when they beat Bayer Leverkusen 2-1 in the final courtesy of that memorable volley from Zinedine Zidane.
The Spanish giants have not reached the tournament showpiece since then, but, after six successive years of falling at the last-16 stage, have made the semi-finals in the last two seasons and look almost certain to make the last four again this term after beating Galatasaray 3-0 in the first leg of their quarter-final.
Ramos is confident they can finish the job off in Turkey but is wary about looking too far ahead.
He said on his club's website: "It's a competition which is special for us and it's been a lot of years since we won it.
"We still haven't achieved anything yet but we're on a good path to reach the final, although we won't be underestimating anybody because the first thing we want to do is finish off this quarter-final."
He added of the second leg: "We would like to win in Galatasaray as you mustn't take anything for granted in this tie because that would be a serious lack of respect to your opponents.
"It's a difficult stadium with great supporters who give constant encouragement and they're going to give it their all despite the first leg score. But it's true that the result we have to take there is pretty good."