Champions League: Real Madrid's Diego Lopez says Galatasaray tie is not over
Diego Lopez says there will be no complacency from Real Madrid as they aim to complete victory over Galatasaray.
By Francisco Acedo
Last Updated: 09/04/13 7:27pm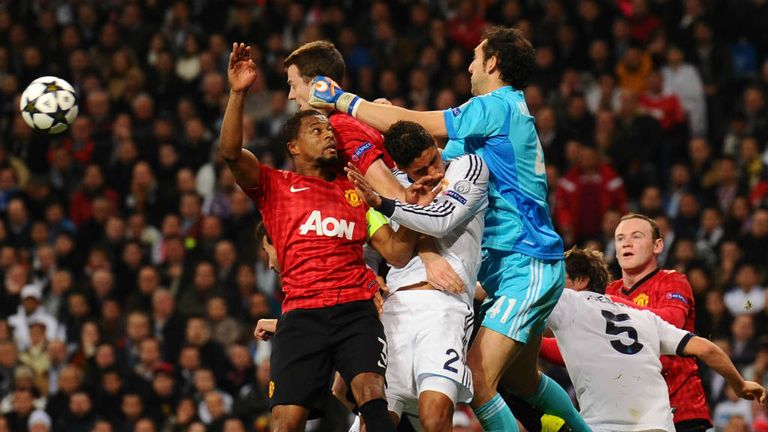 Real opened up a commanding lead at the Santiago Bernabeu last week as Cristiano Ronaldo, Karim Benzema and Gonzalo Higuain scored for the hosts and Galatasaray failed to net an away goal.
However, Lopez is still anticipating a difficult game in Turkey on Tuesday as he expects an improved showing from Fatih Terim's side, and says the best approach is to be positive.
"The tie is not over because we know what football is like and we are going to a difficult stadium to face a team which, although they did not show their best side, are better than they were in the first leg, and we will have to remain alert," said goalkeeper Lopez on the Bwin website.
"It is clear that 3-0 is a very good result for us, but I believe the key will be to score a goal there, and then the tie will be practically over.
"We must try to play as much as possible like in the first leg. They are a team who play well on the counter-attack, and they have very fast players up front who are always looking for depth. We have to keep calm in defence, keep everything tight and go for them.
"We mustn't think about the 3-0, although it is clear that this is a knock-out match and the 3-0 is there, but I see scoring a goal or looking for goals as the key. It is rare that this team leaves a nil on the scoreboard in any game, and one clear and definitive option is this.
"I expect the game to be made difficult by the atmosphere, because it is a good team and they are going to give everything to try and knock us out."
Lopez believes Real can see off Galatasaray and make it through to the Champions League final at Wembley in May.
He said: "It is a dream to be able to reach the final, and in the first leg we took an important step towards the semis, but there is a lot of work left to do.
"It is a difficult competition, and we know that at this club we are good in the Champions League, but it is a dream for everyone and I hope to be able to be there fighting for the trophy."