Champions League: Real Madrid's Angel di Maria ready to face Borussia Dortmund
Angel Di Maria believes Real Madrid have raised their level since the last time they met Borussia Dortmund.
By Francisco Acedo
Last Updated: 24/04/13 12:57pm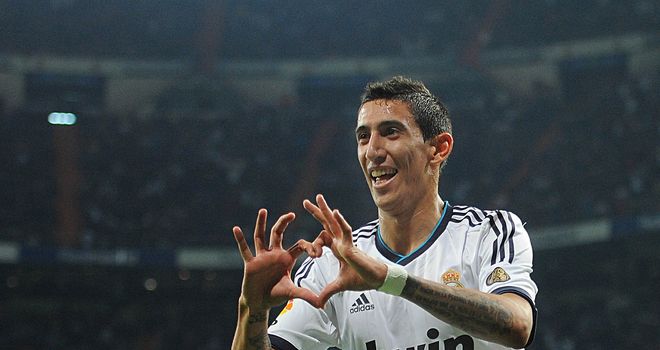 The two sides were pitted against each other in the group phase of this season's competition and it was Bundesliga champions Dortmund who came out on top, winning 2-1 in Germany and drawing 2-2 at the Santiago Bernabeu.
They will meet again in the last four, starting with the first leg at Dortmund on Wednesday night, and Di Maria insists Real are now in much better form.
"When we played the first game, we were not as good as we are now," the Argentine told Bwin.
"At first, things were not going very well but we are now much better, with a more solid defence. We have extra confidence."
Di Maria admits that Real will have to be at their best to make it through to the final against a Dortmund team he says are 'very strong on the counter-attack'.
"We have two very important games against Dortmund and it will not be easy," he said.
"We have to be at 100 per cent in order to come through the tie."