Champions League: Real Madrid boss Jose Mourinho praises German football
Real Madrid's Jose Mourinho admits German football is riding high ahead of the Champions League semi-final second leg.
Last Updated: 30/04/13 6:57pm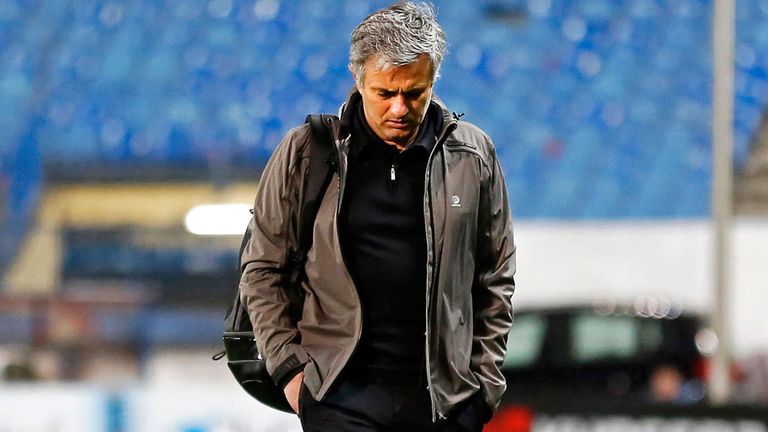 Madrid go into the semi-final second leg needing to overturn a 4-1 deficit after being outclassed in Germany in the first game.
"It's not a surprise for me that Dortmund are where they are, I thought they were one of the favourites at the start of the tournament," the Portuguese said.
"There is a great structure there, a great tranquility around the team and the coach.
"Both German teams (Dortmund and fellow semi-finalists Bayern Munich, who beat Barcelona 4-0 in the first leg) are very good, without a doubt, as are the national team. There is a generation of players in Germany of great quality and they will be candidates to win the next World Cup."
The coach was scathing about his own team's performance in Dortmund, saying they played the game "like a friendly".
He also accused them of being too soft in their treatment of striker Robert Lewandowski, who scored all four goals.
"We are so pure and so naive that Lewandowski scored four goals and we didn't foul him even once," he said. "They [Dortmund] fouled Cristiano (Ronaldo) five times as soon as the game began. How can you play 90 minutes and not commit a foul on a player who scored four goals?"
Dortmund boss Jurgen Klopp insisted his team would not be overawed by the occasion.
He said: "I'm sure we won't freeze. We played Bayern Munich in the German Cup final last year when we were champions. They really wanted to beat us in the game, as they had all season, and my team was pretty cool in this moment (Dortmund won 5-2). The only way to reach your dream is to be brave."