Premier League: Jose Mourinho expects David Moyes to succeed at Manchester United
Jose Mourinho has backed David Moyes to be a success at Manchester United when he takes over from Sir Alex Ferguson.
Last Updated: 11/05/13 11:42am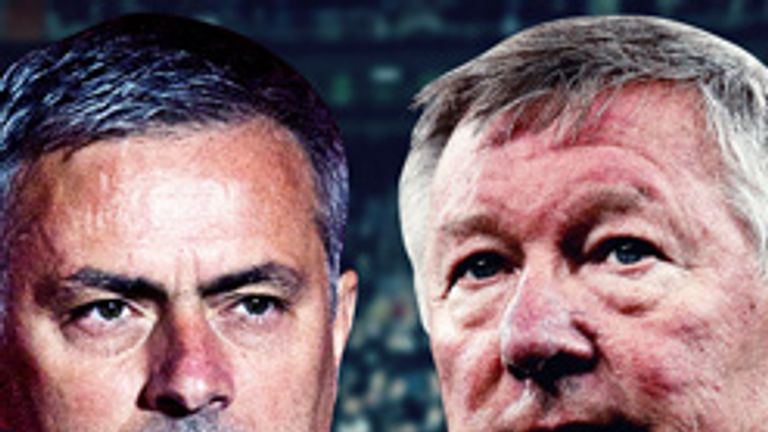 Speaking to Sky Sports, Mourinho paid tribute to Ferguson, who will step down at Old Trafford at the end of the season after more than 26 years in charge, and admits the landscape of the Premier League will be different without him around.
"When Sir Alex called me to give me the honour of knowing from him his decision, I was surprised and sad," the Real Madrid boss said.
"At the same time, I was happy to feel his emotion, and pride for such an amazing career.
"It will be difficult for me, and I think all managers, to go to Old Trafford and play against Manchester United, without this mythical figure waiting for us.
"I think David is a great choice. I like him as a person, I like his character as a manager. I believe Manchester United will support him, I think he has the qualities to do a good job.
"I wish Sir Alex a happy life, and I wish David a successful career at Old Trafford."
Mourinho was second favourite to take over from Ferguson for a while after Wednesday's announcement, but he said the Old Trafford position was not discussed and he gave another broad hint what his next club will be.
"We are good friends, and my good friends know which club I would like to manage when I finish my work at Real Madrid," Mourinho added.
He was also asked if he would tune in when Ferguson takes charge of his last match at Old Trafford on Sunday, and said: "No, certainly not - no, I don't want to cry!"