Primera Liga: Jose Mourinho has excluded Iker Casillas from the game against Osasuna
Jose Mourinho has traded his final blow in his battle with Iker Casillas, excluding him from the game against Osasuna.
Last Updated: 31/05/13 9:12pm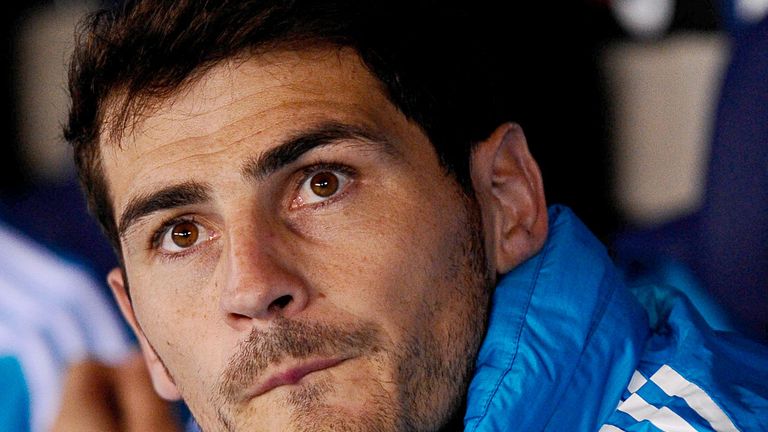 Mourinho will leave Madrid after the game, bringing to an end a tumultuous three-year spell in charge.
The Portuguese coach is respected for winning the title last season but has isolated sections of the club's supporters owing to his rift with one-club goalkeeper Casillas.
The Madrid icon was dropped by Mourinho in December and has not played since. Mourinho signed Diego Lopez from Sevilla and installed him as his number one.
Lopez cannot play against Osasuna because of injury but, rather than call on Casillas, Mourinho has decided to go with Antonio Adan as his starting keeper with Jesus Fernandez on the bench.
Mourinho's treatment of Casillas has caused chaos at the Bernabeu this season with a number of players - particularly the vocal Pepe - unhappy about the 32-year-old's ostracising.
With Mourinho seemingly set for Chelsea, Madrid have been making plans for life after him, with Casillas front and centre.
He has fronted all their marketing campaigns for their new kits and is expected to return to the first team when a new manager is appointed.