Real Madrid full-back Alvaro Arbeloa wants to resolve issues with Iker Casillas
Real Madrid full-back Alvaro Arbeloa has admitted he needs to patch things up with team-mate Iker Casillas.
Last Updated: 14/06/13 11:43am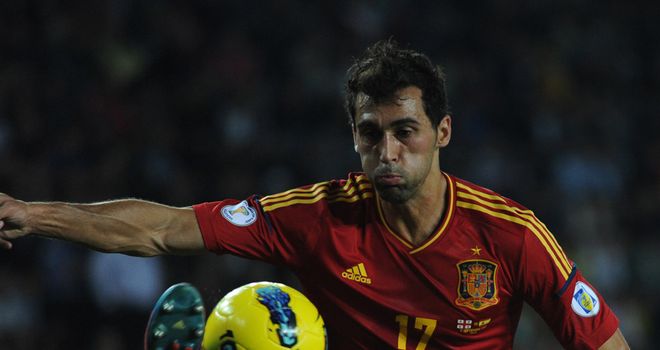 Arbeloa was one of Mourinho's most outspoken supporters in the Madrid dressing room, while Casillas had a public falling-out with the coach and played no part in the final four months of his tenure.
The two players' fractured relationship has been brought into sharp focus as they are currently preparing for the Confederations Cup with Spain.
Arbeloa told radio programme El Larguero: "We definitely need to talk. Too much has been made of this and I hope it ends soon. I'm sure we will work it out."
He also insisted the disagreement had not affected the atmosphere in the Spain camp and was not a concern for coach Vicente Del Bosque.
"Vicente hasn't spoken about it and nor does have to, we have a fine relationship and it won't damage the team," he said.
However, the former Liverpool man was blunt about his standing within the Spain squad.
"Some of the players are my friends and with others I just have a professional relationship. In life you have some good relationships and some that are not so good. We don't all have to be mates.
"I have a good relationship with all of them, but it's true that I'd only go out for dinner with a few of them."
After the Mourinho's last game in charge of Madrid, Arbeloa told the media of his displeasure with some of the players' attitude towards the outgoing coach, saying some "have lacked maturity".
Arbeloa defended those comments but insisted he was not referring to Casillas when he made them.
"I simply said what I felt. I said it was everyone's responsibility, I made a self-critique, beginning with myself. I didn't name Iker, nor was I talking about him indirectly. Too much was made of it and we have to move on."