Transfer news: Cristiano Ronaldo key to Real Madrid's plans, says Carlo Ancelotti
New Real Madrid boss Carlo Ancelotti has insisted it will be an honour to coach a player like Cristiano Ronaldo.
Last Updated: 27/06/13 8:49am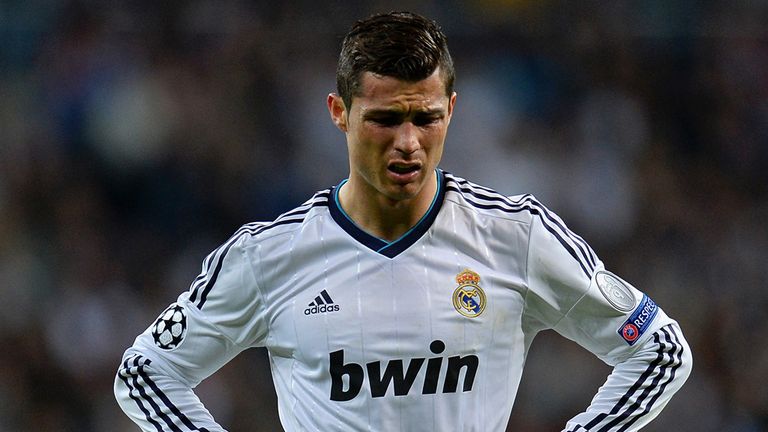 Ancelotti has been confirmed as Jose Mourinho's successor at the Santiago Bernabeu and at his press conference on Wednesday spoke of his excitement at the challenge ahead.
One of the issues he will have to tackle is the speculation over Ronaldo's future, with reports this summer suggesting he could be set to leave the Spanish club.
However, Ancelotti has made it clear that Ronaldo is central to his plans and has likened the Portuguese forward to any of the great players he has managed in his long career.
The Italian boss said: "My opinion is easy. Ronaldo's a fantastic, marvellous player.
"It's an honour to coach a player like Ronaldo like it was to coach Zidane.
"Ronaldo was not on the list of players like Brazilian Ronaldo, Zidane and Ronaldinho that I coached.
"He will be on the list of players I coached now and I am so happy for that."
As well as battling to keep Ronaldo, Ancelotti must decide which players he thinks could strengthen the Real squad.
The likes of Liverpool striker Luis Suarez and Tottenham Hotspur's Gareth Bale have been linked with moves to Real, but Ancelotti insists it is too early to say who may arrive.
Asked about Bale, he added: "We've not spoken of signings because today is the first day I am here.
"I cannot give any information on the players that might come in or those who will leave.
"The squad is very good. In the next few days we will talk with the club about what we need."