Transfer news: Edinson Cavani quiet over future following Chelsea speculation
Edinson Cavani refused to be drawn on his future as Uruguay's Confederations Cup ended with a shoot-out defeat to Italy.
By Nadia Carminati
Last Updated: 01/07/13 11:41am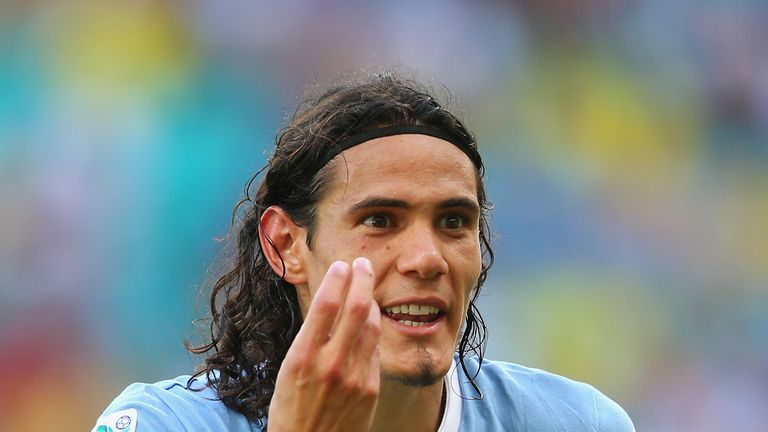 The Napoli striker has been making headlines throughout the transfer window with Chelsea, Real Madrid and Manchester City all said to be chasing his signature.
Cavani has a well-publicised £54million buy-out clause in his contract which the Serie A club hope will be enough to ward off potential suitors this summer.
There were reports on Saturday evening that Chelsea had agreed terms with the 26-year-old, but no confirmation has followed and the gifted forward spoke of his frustration prior to Sunday's third-fourth place play-off at the constant speculation over his future.
And in the wake of the defeat to Italy, in which he scored twice as the match finished 2-2 after extra-time, Cavani was keen to not add fuel to the transfer fire.
Cavani was quoted by Rai TV as saying: "Everything I say at the moment could be misunderstood, so I prefer not to talk about the future.
"I'm going on holiday with my family and then I will come back to Italy to consider the whole situation."
Cavani demonstrated his talent once again on Sunday night, with his first goal a neat first-time finish into the corner and the second a stunning long-range free-kick.
And he added: "Despite our loss after penalties against Italy, it has been a positive tournament for Uruguay."